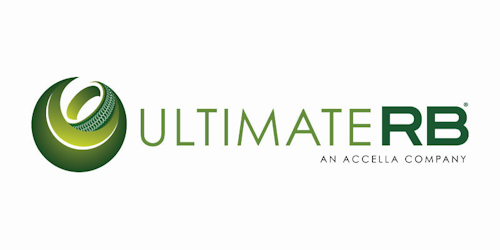 CMINNVILLE, OR — Ultimate RB (a division of Accella Performance Materials), was awarded Manufacturer of the Year by the McMinnville Economic Development Partnership (MEDP) for its strong local history, impactful growth, and a deep care for employees, the community and the environment. This annual award is provided to a manufacturer who has contributed to economic growth and established a positive company outlook.  McMinnville has close to 100 manufacturers, making this a highly competitive award. The company attended the MEDP National Manufacturing Day Luncheon and Expo where they accepted their award.
"We are proud to be recognized for our innovation, sustainability and continued focus on safety as Manufacturer of the Year," said Scott Snider, Vice President of Operations. "This recognition exemplifies our emphasis on employing great people and working on continuously improving and growing."
For more than 30 years, Ultimate RB, a manufacturer of recycled rubber products, has been making matting products out of recycled tires. The company grew rapidly to become the leading manufacturer of equine matting in the United States. In 1995, they developed the molding process to produce playground safety tiles. It purchased the Portland tire recycling facility in 1998. Ultimate RB was purchased in 1999 by DASH Multi-Corp., now Accella Performance Materials, a St. Louis-based company.
Ultimate RB has long been committed to environmental sustainability. They recycle 15,000 tires a day in their Portland recycling facility, diverting them from landfills, and using them to be pressed into their rubber matting and flooring products. This totals over four and half million tires recycled per year.
"We are greatly honored to receive this award," said Hal Stuhl, Vice President of Ultimate RB. "In an economy that is greatly influenced by offshore competition, we are proud to be based in McMinnville, Oregon as a manufacturer that provides high quality products that enhance our lives through improved comfort, safety, sustainability and performance almost on a daily basis. We are proud of our local roots and providing meaningful jobs in the McMinnville community."