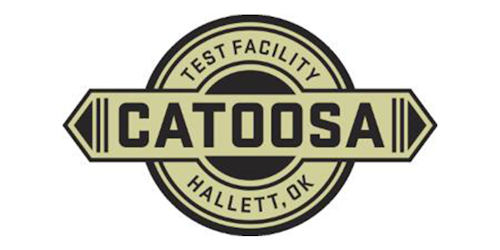 Jennings, OK — Catoosa Test Facility ("CTF") announced the completion of a $2.5 million expansion at its facility in Pawnee County, OK that will double borehole testing capacity for oilfield manufacturers in the research and development phase of new product development.
The expansion was completed in July of 2016, and enabled CTF to add a second drilling rig which will allow 18 additional test wells. The new triple rig has a Tesco 500 Top Drive, two 1300 HP triplex mud pumps, and the first MudCube solids control system in the U.S., a new technology by CUBILITY, utilizing high air flow and vacuum to replace traditional shakers.
Both of CTF's research rigs use a pivoting rail system to move between test wells drilled to different stratigraphic formations and casing sizes, which provide clients with a variety of operating conditions. Both oil and water based mud is available. Examples of testing include rotary-steerable tools, test loops, solids control, wire lines, bits, fishing tools, MWD's and almost any downhole device.
Dale Arnold, CTF Facilities Manager, added, "Technology focused companies who are developing new tools and instruments prefer real world test conditions instead of simulations in a laboratory. The new rig allows us to create new jobs and expand our testing capacity with a variety of cased boreholes up to 20 inches wide and 2,000 feet deep, in our low risk, cost effective and confidential environment."