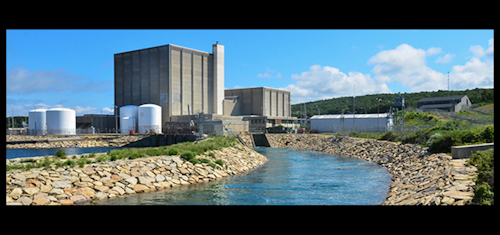 PLYMOUTH, Mass. (AP) — The only nuclear power plant in Massachusetts is working at 100 percent capacity again after a 12-day shutdown for repairs.
A spokesman for Louisiana-based Entergy Corp. said the Pilgrim Nuclear Power Station returned to full capacity early Monday morning.
The station was manually shut down on Sept. 5 due to issues with a valve in the system that provides water to the reactor for steam generation. Plant personnel repaired the valve and performed some other maintenance.
The general public was never in danger. The plant was reconnected to the power grid on Saturday.
Pilgrim was built in 1972 and relicensed in 2012 for an additional 20 years. It generates 680 megawatts of electricity.
Entergy announced last year that it will close the plant for good in 2019.