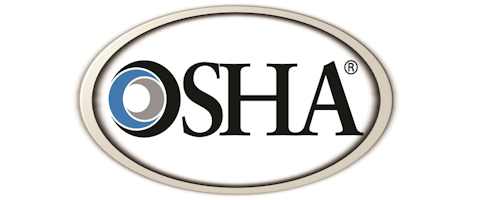 The U.S. Department of Labor's Occupational Safety and Health Administration's Cleveland Area Office has cited the steel mill for two repeated and four serious safety violations following two separate March 2016 agency investigations at the company's Canton plant.
On March 20, 2016, OSHA responded to a report that a worker was found dead in the elevator control room while performing monthly fire extinguisher checks. An investigation determined nitrogen leaked into the control room resulting in an oxygen deficient atmosphere causing the worker's death. OSHA cited the company for failing to:
Protect workers from potentially hazardous atmospheres created by the introduction of nitrogen into the ventilation system.
Train workers using pneumatic tools powered by nitrogen on the hazards, effects and how to detect nitrogen leakage.
View citations here.
Acting on a complaint alleging safety concerns at the facility, OSHA opened an investigation March 18, 2016, which found the company:
Exposed workers to fall hazards of up to 20 feet while performing maintenance in the rolling mill.
Failed to install guardrails on walkways.
"As a result of the fatality, the company discontinued the use of nitrogen to power tools and removed all the connections from the ventilation systems," said Howard Eberts, OSHA's area director in Cleveland. "TimkenSteel has made significant strides in fixing safety discrepancies and improving the framework of the safety and health management system in its aging plants in recent months. These two investigations demonstrate that maintaining a safe working environment requires a commitment to continuous improvement."
TimkenSteel signed a settlement agreement in August 2016 to abate hazards cited by OSHA at its Ohio steel plants in 2015, including multiple violations of fall protections standards. Under terms of the agreement, TimkenSteel will implement numerous enhancements such as a STOP work card program, an anonymous safety reporting system, create a United Steel Workers safety position at three facilities, retain an abatement auditor, create an electronic tracking of corrections, and conduct routine safety audits for fall hazards and lockout/tagout procedures. View agreement here.
The total proposed penalties by OSHA amounts to $113,131.