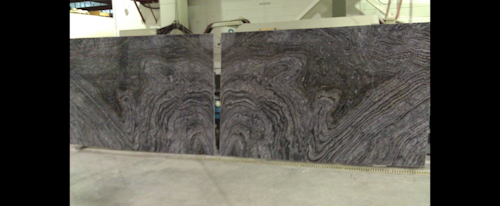 OSHA announced Monday that it has cited and proposed fines against Anaheim, CA-based Nidi Tec Inc. — a natural stone importer and distributor — after an investigation of a Jan. 29 incident in which 6,500 pounds of granite slabs fell and killed a worker at the company's Denver, CO warehouse.
OSHA said the slabs fractured and fell on the worker after he set them on an "A" frame rack with a fork truck.
OSHA has issued two willful, two repeat and seven serious violations against Nidi Tec. The willful violations were for exceeding the rated capacity of the fork truck and compensating by using granite pieces on the truck as a counter weight.
The repeat violations were for making those truck modifications without the manufacturer's approval and for using wire rope slings not labelled properly with the lifting capabilities.
The seven serious violations were for:
Not protecting workers from crushing hazards.
Storing granite slabs in a way that created a hazard.
Storing propane fuel used for the fork trucks improperly.
Failing to train employees properly in the operation of fork trucks.
Not inspecting fork trucks prior to operation.
Using defective wire rope slings to lift granite slabs.
Lacking a hazard communication program.
In addition to the cited violations, OSHA has proposed $88,900 in fines against Nidi Tec.
"Handling of granite slabs is a well-known hazard in the industry, yet Nidi Tec did not take simple measures which could have avoided a tragedy and an employee's preventable death," said Herb Gibson, OSHA's Area Director in Denver. "Crushing incidents can happen quickly and employers need to evaluate material handling operations."
Four employees handle granite slabs in Nidi Tec's Denver warehouse.