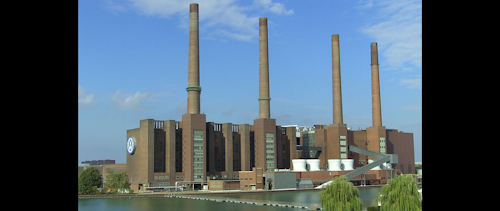 Volkswagen's headquarters in Wolfsburg, Germany, was evidently still hiding an unexploded bomb from World War II until this weekend.
Business Review Europe reports that explosive device experts discovered the undetonated 400-pound American bomb on the factory grounds Friday. The bomb was neutralized without impacting production, the automaker said.
The Wolfsburg plant was constructed in 1938 and later built military vehicles for the German war effort — and became a prime target for Allied bombers late in the war.
Numerous unexploded bombs were found at the site in the subsequent 70 years, and Reuters reported that construction workers found metal fragments — which prompted the search for more hidden bombs — last month as an expansion of the plant began.
About 700 nearby residents were reportedly evacuated while experts defused the bomb.