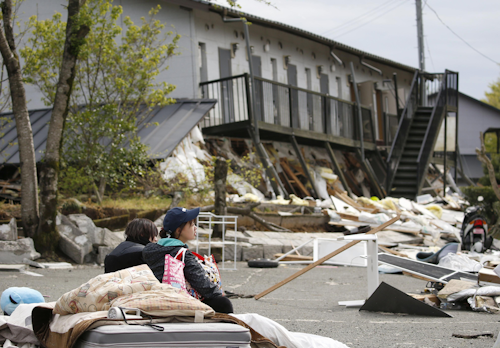 A number of firms were forced to suspend production or have their employees evacuate after a magnitude-7.3 earthquake rocked the main island of Kyushu in Japan's southwest early Saturday following a series of temblors beginning roughly a day earlier.
Toyota Motor Kyushu Inc. has suspended production at its three vehicle assembly plants in Fukuoka Prefecture since Thursday, when a magnitude-6.5 quake struck, with plans to resume operations after assessing parts supplies.
Aisin Seiki Co. has stopped production at two plants in Kumamoto city in Kumamoto Prefecture that make vehicle engine parts, while microchip maker Renesas Electronics Corp. has since Thursday suspended production of vehicle-use semiconductors in the city and sees no prospect of resuming operations anytime soon due to frequent aftershocks.
At Honda Motor Co.'s motorcycle plant in the town of Ozu, Kumamoto, workers were having difficulties assessing the extent of damage, if any, to its facilities, according to a company source.
Operations had been partially restored at a Panasonic Corp. plant in the town of Nagomi, Kumamoto, following Thursday's large quake, but they were suspended again after the magnitude-7.3 quake early Saturday.
A semiconductor plant of Sony Corp. in Isahaya, Nagasaki Prefecture, was partially shut down following the early Saturday quake and employees who were working an overnight shift evacuated.
Mitsubishi Electric Corp. said production has been suspended at its semiconductor and engineering plants, both in Kumamoto Prefecture.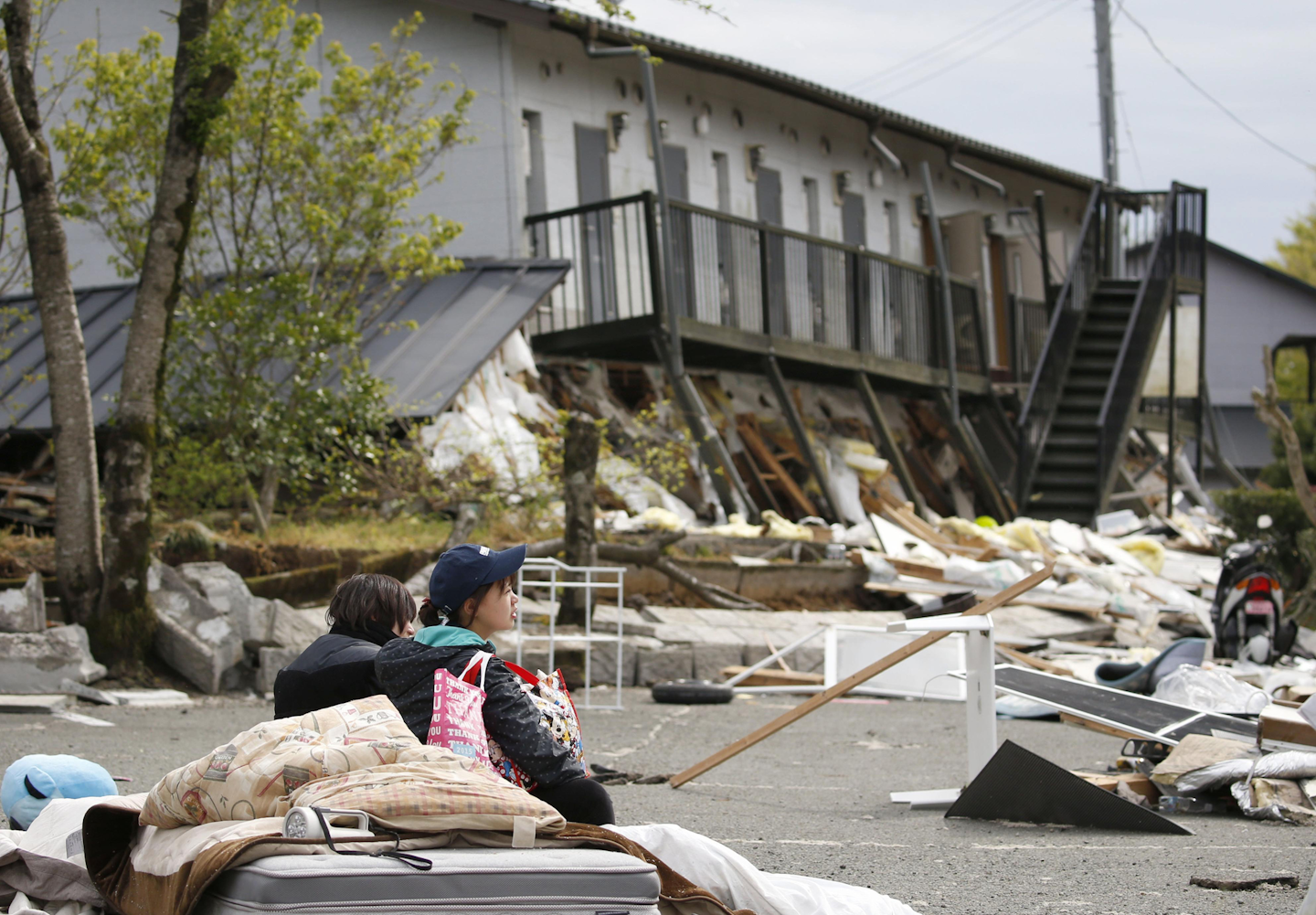 Tire maker Bridgestone Corp., which halted production at its Kumamoto plant following the large quake on Thursday, had been preparing to resume operations before sending workers home again.
Yamazaki Baking Co. was beginning to resume production in Uki, Kumamoto, after Thursday's temblor. But the powerful quake on Saturday again forced it to suspend its production line.
No workers were hurt, but the latest quake damaged ceiling and wall sections at the plant, the bread maker said.
JX Nippon Oil & Energy Corp., a unit of JX Holdings Inc., has suspended oil shipments at its refinery in Oita since Saturday morning, while continuing refinement of crude oil.
Following a delay in oil product shipments to gas stations in areas hit by the quakes, JX Nippon Oil, Idemitsu Kosan Co. and other oil distributors that belong to the Petroleum Association of Japan confirmed Saturday their cooperation in smoothing such shipments.
The move followed a request from the Economy, Trade and Industry Ministry for their cooperation in refinery and distribution in times of disasters.
Major firms in the country have also responded by providing food and other essentials to those affected by the natural disasters, with Seven & i Holdings Co. having sent 3,000 rice balls and 6,000 bottles of 2-liter water to the disaster-struck areas.
Retailer Aeon Co. will send rice balls and bread totaling 30,000 items, while underwear maker Gunze Ltd. will provide underwear and pajamas, officials of the companies said.
Chugoku Electric Power Co. and Shikoku Electric Power Co. have sent specialists to help Kyushu Electric Power Co. restore power supplies after the quakes caused blackouts.