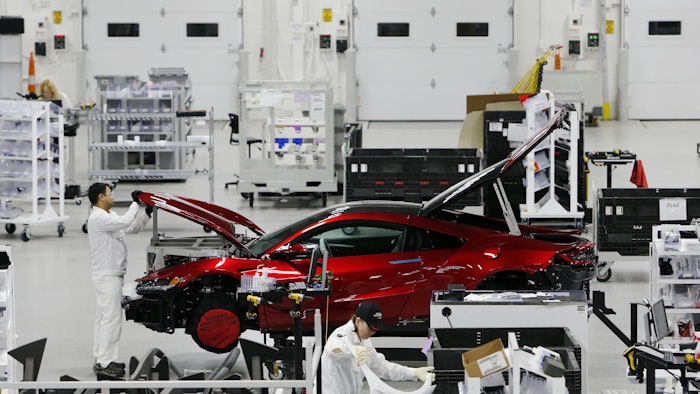 U.S. manufacturing output slightly declined in March after two consecutive months of modest gains to start the year.

The latest industrial production and capacity utilization report from the Federal Reserve showed manufacturing production down 0.3 percent last month after increases of 0.5 percent and 0.2 percent in January and February, respectively.

Durable goods production fell by 0.4 percent, led by declines of about 1.5 percent the motor vehicles and electrical equipment segments.

Computers and electronic products, meanwhile, led the gains among durable goods with a nearly 1 percent output increase. Non-durable manufacturing fell by 0.1 percent despite gains among the chemicals and petroleum and coal products segments.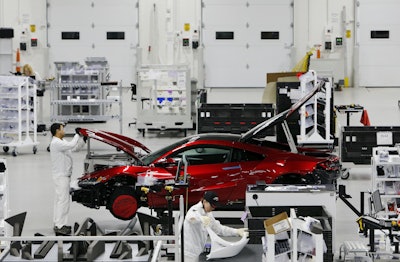 The Federal Reserve numbers coincided with an abnormally large number of manufacturing job losses, according to March totals from the Bureau of Labor Statistics.

Other recent indicators, however, suggested that the country's manufacturing economy was on the rise after a rough latter half of 2015.

For the first quarter of 2016, manufacturing production increased by 0.6 percent compared to the same period last year.

Overall U.S. factory production decreased by 0.6 percent last month due in large part to a slide in mining and utilities. The mining sector, which includes the struggling coal and oil and gas sectors, fell by 3 percent, the largest monthly decrease since 2008.

First quarter factory output was down 2.2 percent compared to the same quarter in 2015, while industrial capacity remained below average at 74.8 percent in March.