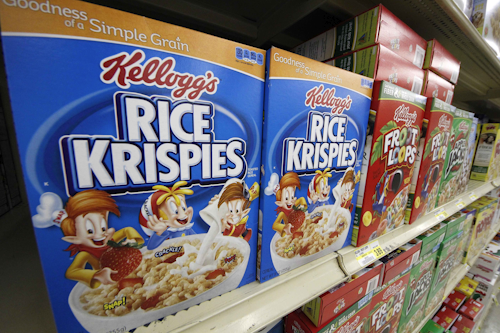 Kellogg Co. officials said Monday that a criminal investigation was underway after an online video showed a man urinating on an assembly line at the company's Memphis facility in 2014.
The Associated Press reported that the video showed the incident and panned to a sign featuring the Kellogg logo.
In a statement, Kellogg North America President Paul Norman said that the company became aware of the video early Friday and immediately contacted law enforcement and the U.S. Food and Drug Administration.
The company said that the FDA's Office of Criminal Investigation is conducting the criminal probe, and vowed to work closely with authorities to "identify the individual, fire him if he still works at the plant and prosecute him to the full extent of the law."
An internal investigation identified Memphis as the plant seen in the video, and local company officials said that subsequent changes in the assembly line dated the video to 2014.
Norman said that the incident could have impacted a limited number of products, including Rice Krispies Treats, granola clusters used in select products and other puffed rice treats no longer in production.
All products would be past their expiration dates and the incident "does not present a food safety risk."
"Our team is continuing to work around the clock to gather the facts," Norman said. "At this time, we do not know why the perpetrator waited several years to post the video online."
The original posted video appears to have been removed, but the disturbing footage can be found here.