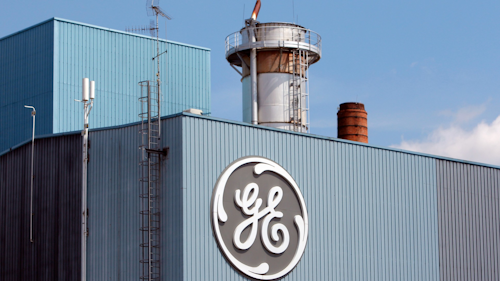 FAIRFIELD, CT — GE announced today the appointment of four new Company officers and one senior vice president. Effective March 1, 2016, GE will have 192 officers globally who lead large revenue-generating businesses or are in critical technology or functional roles, helping to drive growth.
Chris Drumgoole,  40, has been appointed vice president and chief technology officer of GE Information Technology (IT). Drumgoole joined GE in April of 2014, and most recently he served as GE IT's chief operating officer focused on transforming information technology across GE. Before joining GE, he served as chief operating officer of Verizon Terremark and held various roles at Savvis Communication, Inc. 
Clay Johnson, 45, has been appointed vice president and chief information officer for GE Power. Before joining GE in July of 2014, Johnson served as vice president, Information Technology for the Boeing Company and director of Information Technology for Dell Corporation. Johnson also served five years in the United States Coast Guard, where he held numerous leadership positions. 
Christoph Pereira, 43, has been appointed vice president, chief corporate securities & finance counsel and general counsel business innovations for GE. Pereira joined GE in 2007 and has held a series of leadership roles in Securities and Finance. Prior to joining GE, he served as vice president and secretary for Exelixis, Inc. and was an associate at Sullivan & Cromwell LLP. Pereira also served as a judicial clerk at the Federal Courts of Vienna in Austria. 
Matthias Heilmann, 48, joins GE as vice president and chief digital officer for GE Oil & Gas. Before joining GE, Heilmann worked as the head of Global Product Group Enterprise Software for ABB Inc. He's worked in both the United States and Germany and held various leadership roles at companies such as SAP, Ryerson, Inc. and Counter Point Capital Partners, LLC. 
Paul McElhinney, 55, has been promoted to a senior vice president of GE and is currently president and chief executive officer of Power Services for GE Power. McElhinney began his GE career in Capital Aviation Services in Shannon, Ireland in 1992 and has held a series of leadership roles in GE Capital, Aviation and Power. He was named an officer of GE in 2004, and is also a member of GE's Corporate Executive Council and Services Council.