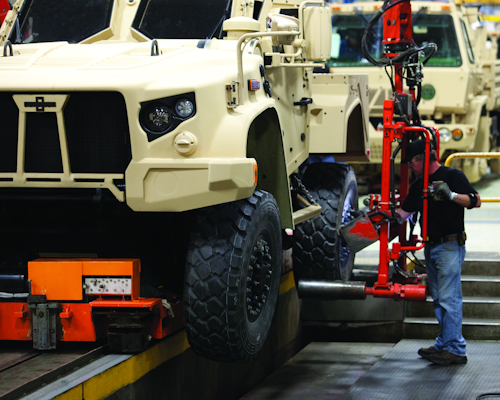 OSHKOSH, Wis. (AP) — Lockheed Martin has withdrawn its protest against a multi-billion dollar military contract awarded to Oshkosh Defense.
WBAY-TV reports the move by Lockheed Martin clears the way for Oshkosh Defense to complete work on the $6.7 billion contract to build nearly 17,000 Joint Light Tactical Vehicles for the Army and Marine Corps.
Oshkosh Defense will deliver the vehicles over an eight-year period. The JLTVs will replace a large fleet of Humvees.
The U.S. Court of Federal Claims recently denied Lockheed Martin's request for a preliminary injunction that would halt production of the JLTV as the company protested the military's decision to award the contract to Oshkosh Defense.