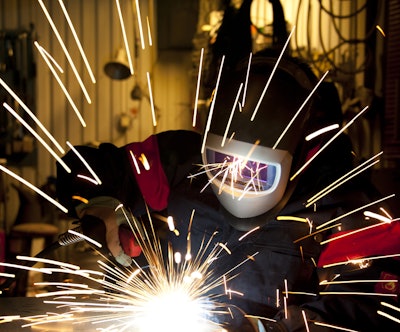 This will be the year of action for manufacturers. The industry has had enough talking. We're through with speculating, forecasting and trying to wrap our heads around abstract projections and drawing board concepts. Plans are moving from the "maybe" stage to the "make it happen" stage. Manufacturers are ready to focus. And, ready to invest. That's a good thing.
As we begin 2016 and file away last year's research reports and analyst whitepapers, we can easily see that 2015 was dominated by hype. The Internet of Things topic reached mega proportions with sensor suppliers and network providers projecting global economic value in the trillions. The potential was so staggering we had trouble getting our arms around the real issues and separating vision from action. But once we realized IoT technologies can help us put "the customer in the center of everything," the digital string made sense.
IoT wasn't the only disruptive technology fueling the modern Industrial Revolution rhetoric. Experts also called for digitalization and smart manufacturing, shifting to customer-centric operations, adopting mobile and social platforms and, of course, the virtues of cloud deployment. Manufacturers were forced to stop, listen and consider. You would have to be operating in a vacuum to have missed the passionate conversations about paradigm shifts and the factory of the future.
That was last year.
As we move into the second half of the decade, we predict that the mood will shift away from talk and toward action. Leaders in the industry are typically described as pragmatic, bold decision-makers — often valuing the entrepreneurial spirit. History shows that early adopters often make the largest gains. Those famous change agents don't hide from challenges. They embrace the opportunities. They will forge the path for the remaining majority of manufacturers who recognize they have to keep up, remain relevant or fail.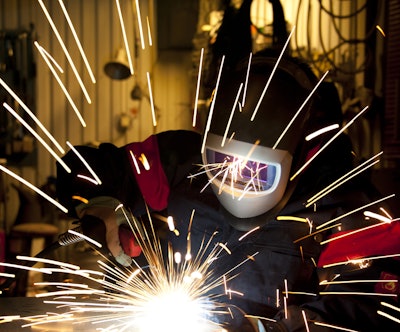 This is now.
This will be the year when leading manufacturers will be ready to prioritize, plan and form partnerships as they embark on reinventing their enterprises. Watch for team plays and partnerships between data scientists and technology, supply chain, logistics and platform providers. The potential of the various informational technologies and operational technologies converging on the industry are too massive to take on alone. You need partners who are willing to dive in with you. This will be the year of choosing teams and creating a strategy.
Our crystal ball shows that manufacturers will prioritize their investments and make incremental steps toward their personalized vision of the future. Disruptive technology doesn't have to be overly disruptive to your daily process flows if you plan carefully.
Every manufacturer has to make choices and start somewhere on the journey to the future. The logical place is with cloud deployment. The disruptive technologies that will transform manufacturing all rely on vast storage of data, data and more data. Cloud deployment makes that possible — and affordable.
As cloud is recognized as the logical deployment option, hybrid and tier systems will be used to test concepts and transition organizations to cloud solutions, leaving their heavily modified legacy solutions behind. Although some organizations will opt for the bold "rip and replace" implementation, many will test the waters with edge applications in the Cloud and tiered systems where one division or department is moved to the Cloud as a pilot. Any step toward the future, even cautious, incremental ones, are good.
Cybersecurity will also be recognized as a critical factor in the future's equation. Watch for strides to be achieved in network security as manufacturers adopt more mobile and social solutions. Security will become a mindset as well as technology. Industries like medical device manufacturing and aerospace and defense — which have already mastered this topic — will be role models and drive a heightened emphasis on security, mission-critical reliability, traceability and regulation compliance.
This will also be the year of the data scientist. For years now we have been bandying about the term "Big Data" with varying degrees of understanding how to leverage it. It has become such a buzzword that the true definition and potential have often been glazed over. No more. Manufacturers are ready to get serious about data. They have to be. Planning a working IoT strategy requires finally facing the data deluge and deciding what to do with the mountains of data that has been collecting — and will only grow as more sensors are put into use. It's estimated that 50 billion devices will be connected by 2030. With the right analytical tools put in place, manufacturers will be able reach new heights of understanding about buying triggers and products in use.
A specialized breed of expert will be required. Although university, trade, apprenticeship training programs and government-funded STEM programs are ramping up to meet this demand, there will be a gap. Smart manufacturers will work hard to woo the best and brightest technology visionaries to their team — then work equally hard to retain them.
Software solutions will play a critical role in these advances that manufacturers will see in 2016. A modern highly flexible ERP solution — deployed in the Cloud — is at the core of the Factory of the Future.
Manufacturers will benefit from technology in many ways in 2016. It will be an exciting year for breakthroughs in IT functionality as well as shop floor operational technologies. Are you ready?
About The Author: Larry Korak, Industry Strategy Direction, Industrial Manufacturing, Infor.