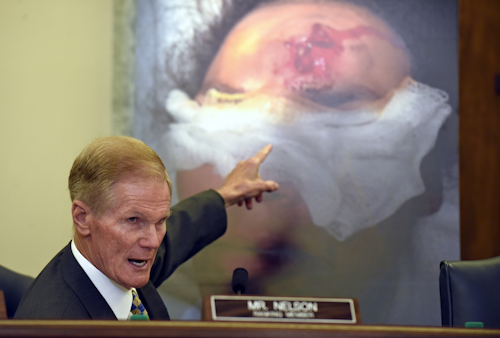 Pressure is increasing on the auto industry and regulators to account for tens of millions of additional vehicles equipped with Takata airbags.
Although some 24 million vehicles have been recalled over defective airbag inflators to date, the Associated Press reports that up to 50 million more cars with Takata airbags could currently remain on American roads.
The recalled Takata airbag inflators can explode with too much force and send metal shards into vehicle interiors. The defect was blamed for at least 10 deaths — including nine in the U.S. — through late last year.
The embattled Japanese auto parts manufacturer maintained that most of its inflators are safe, but a 10th U.S. fatality in December involved an inflator previously believed to pose no danger.
In recent weeks, lawmakers called for greater disclosure from Takata and questioned the inherent safety of its airbags.
Some analysts believe that the ammonium nitrate used to trigger the airbag inflation could degrade — especially in older models and in humid climates — and cause more forceful explosions.
Takata, the auto industry and the National Highway Traffic Safety Administration are still investigating the problems with the airbags.
The NHTSA, meanwhile, said that it does not have sufficient information to issue a full recall and automakers aren't exactly forthcoming about whether their vehicles include non-recalled Takata airbags.
The agency directed Takata to resolve the issue or order a complete recall by the end of 2018; the company will stop making airbags deployed using ammonium nitrate by that year.