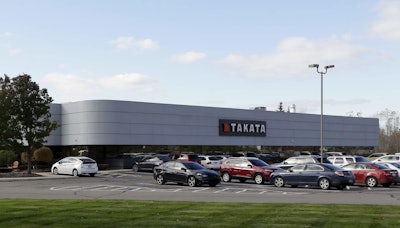 Federal highway regulators indicated this week that millions of additional vehicles would be added to the ongoing recall of Takata airbag inflators.

More than 19 million vehicles made by 11 automakers were previously recalled due to inflators that can explode with too much force and send metal fragments into vehicle interiors.

The National Highway Traffic Safety Administration said that 5 million more cars would recalled, according to the Associated Press, including about 1 million pickup trucks that could be at risk following a fatal accident in South Carolina late last month.

The crash of a 2006 Ford Ranger pickup involved a different kind of inflator than the variety already under a recall. Previous testing did not indicate that the inflator was at risk of explosion.

The driver was the 10th victim related to the defect and the ninth in the U.S.

The newly recalled vehicles are expected to include Rangers and a related Mazda pickup, along with Volkswagen and Audi models. The NHTSA is reportedly waiting to hear back from automakers before releasing complete details.

The NHTSA — which fined Takata $70 million over the scandal — also expects the recall to eventually expand further.

Takata is preparing to meet with Japanese automakers in an effort to alleviate billions in recall-related costs, a Japanese outlet reported this week.