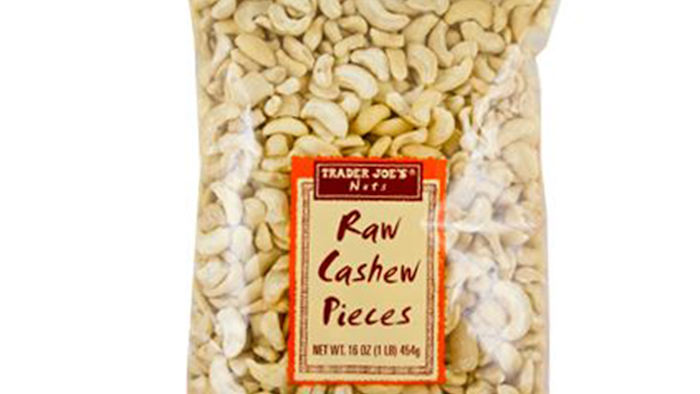 Trader Joe's recently announced that one particular lot of their "Trader Joe's Raw Cashew Pieces" might be contaminated with salmonella.
Because of this, all lots of the product have been recalled and removed from stores while the matter is under investigation.
According to Trader Joe's, this popular snack recall affects 31 states including: Connecticut, Delaware, Georgia, Idaho, Illinois, Indiana, Iowa, Kansas, Kentucky, Maine, Maryland, Massachusetts, Michigan, Minnesota, Missouri, Nebraska, New Hampshire, New Jersey, New York, North Carolina, Ohio, Oregon, Pennsylvania, Rhode Island, South Carolina, Tennessee, Vermont, Virginia, Washington, Washington D.C. and Wisconsin.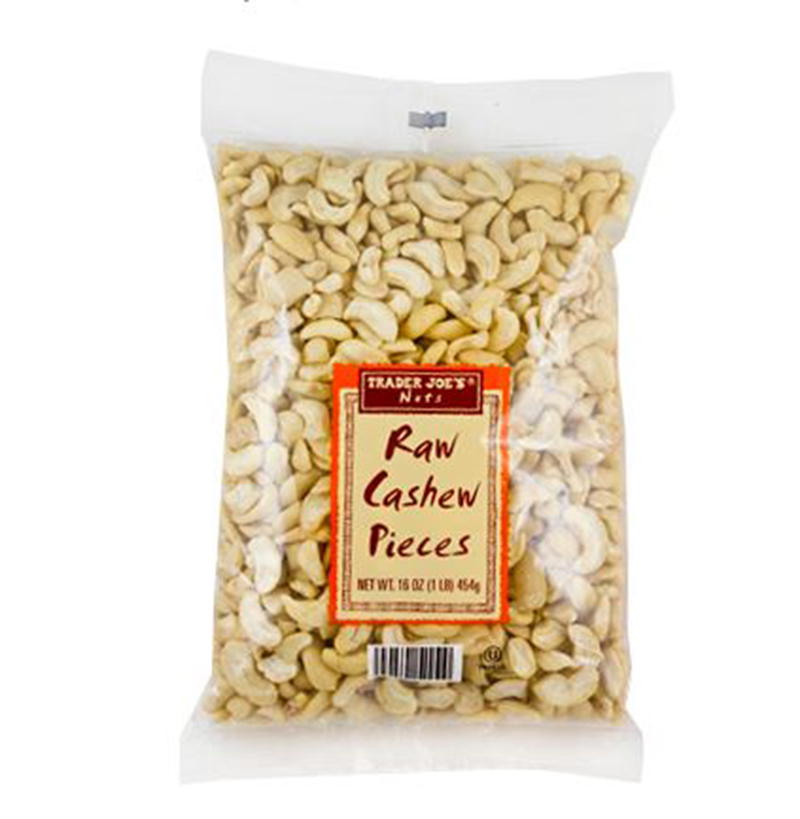 The Food and Drug Administration said that the recall comes from a California-based supplier called Heritage International. In a routine lab test, salmonella was found present in one lot of the raw cashew pieces.
The affected lot has a bar code of "00505154," while another code reads "BEST BEFORE 07.17.2016TF4." 
So far, no illnesses have been reported.
For more information or to contact Trader Joes, click here.