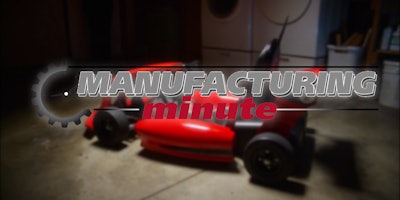 Once kids outgrow their Power Wheels, they still have many years to wait before they can drive real cars. A Silicon Valley startup, however, could have a solution: a smart go-kart with Tesla-like features.
Actev Motors' Arrow Smart-Kart — geared toward kids ages 5 to 9 — can run for up to an hour and tops out at 12 miles per hour. But the go-kart also connects to an app that allows parents to set speed limits as well as driving boundaries called geo-fencing. When the Arrow travels outside that barrier, it slows to a crawl until the child re-enters the designated area. The go-kart, like many new cars, also includes a front collision sensor that can automatically stop the Arrow to avoid a head-on crash.

The app features an emergency stop button and can notify parents when the anti-collision sensor has been activated. Parents can also customize their Arrow with various add-ons — including downloaded engine sounds. The price tag starts at nearly $600.
SO, WHAT DO YOU THINK?

Are the built-in safeguards in the Arrow enough to protect small children driving around in neighborhoods? Could similar connected safety technology be deployed in an industrial setting?
Email us or leave your comments below.