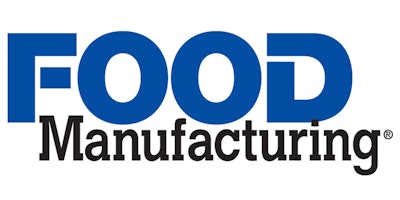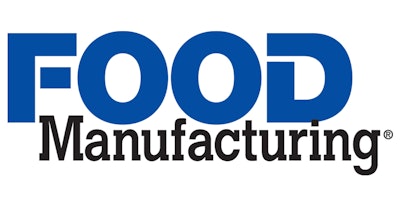 Editor's note. This article originally appeared in the January/February 2016 issue of Food Manufacturing.
The Food Manufacturing Brainstorm features industry experts sharing their perspectives on issues critical to the overall food industry marketplace. In this issue, we ask: What are important factors for food manufacturers to consider when deciding whether to make a software expenditure?
Mike Edgett, Industry & Solution Strategy Director, Process Manufacturing at Infor

Like most other business expense decisions, determining whether to make a software expenditure should be based on the solution's potential to help your company grow and improve efficiency.

Specifically for food manufacturers, an innovative environment is the most important factor for success, but in order to innovate, you must be responsive to consumer tastes and trends while also meeting regulatory requirements. Consumers are demanding more information about products they purchase and have, in turn, become more knowledgeable and vocal about the foods they eat. Additionally, roughly 15 million Americans, including 1 in 13 children, have a food allergy — and nearly 40 percent of these children have already experienced a severe or life-threatening reaction, according to the Food Allergy Research & Education organization. As a fundamental requirement, food manufacturers must carefully monitor and accurately label all ingredients. If your company has faced a recall due to labeling issues or if you are buried in spreadsheets to try to manage recipes and formulas, you are not as efficient as those companies that have invested in a product lifecycle management software solution.

Nearly all food manufacturers produce in a make-to-forecast environment, which is becoming even more challenging to maintain as consumer tastes and expectations change. The increase in demand for less processed foods and fresher, organic options with shorter shelf lives complicates this already challenging planning and scheduling environment. If your ERP was designed with food & beverage manufacturing in mind, it should be able to handle the complexity of seasonality and shelf-life management. If it can't or you have some unique scheduling challenges, then you may need a specialized advanced planning and scheduling solution that will measure improvements and show greater efficiencies.

Finally, you need to know that the solution is scalable to meet your business as it grows and that you will always have access to the latest technology. A secure, cloud-based versus on-premise solution, designed specifically for the food and beverage industry, allows manufacturers to increase profitability and meet growth goals by addressing challenges, meeting unique requirements, managing quality and improving traceability.

Kevin Jablonski, Vice President of Operations and Technology, Sanders & Morley Candy Makers Inc.

When considering whether or not to purchase a new software solution, it's important to first ask whether your current system is supporting your company's growth. If you can't answer that question easily, then it's time to re-assess your position.

The right software solution will reallocate institutional knowledge, talent and resources back on to the business. It allows for gains in data accuracy, provides increased visibility, and produces actual traceability. These are each important factors to consider when evaluating a potential software expenditure. A major technology trend to impact enterprises is the adoption of cloud-based Software-as-a-Service (SaaS) offerings like Cloud ERP. The benefits of SaaS are real and measurable including easier administration, automatic updates and patch management, compatibility, easier collaboration and global accessibility.

Accurate data is a critical foundation piece for efficiency and growth. Leveraging the right software reduces human error and creates accessible data. Teams can now analyze changes in inventory, production and accounting in real time. Individuals will find new ways to add value.

Real-time visibility drastically reduces paperwork by providing anytime, anywhere access. You can manage inventory levels with timing and thresholds to better meet your needs. This access coupled with a SaaS model affords incredible flexibility to painlessly expand into new facilities while requiring reduced resources and infrastructure.

Traceability is critical. Today you can dovetail traceability into daily operations in a way that identifies potential issues before the problem can be shipped from your warehouse. That is accomplished by a simple paradigm shift from catching details post-production to validating those same details at time of receipt. With the correct details on the way in, a software process controlling the use of materials, and automatic recording through shipment you gain full traceability at the touch of a button.

Jack Payne, Vice President of Product Management and Solution Consulting, Aptean

Managing food safety and knowing what is in food and where it comes from sounds simple enough. However, the ability to assure that prevention and tracing food all the way back to the farm requires consistent standards and adequate technology. It is imperative that as a food manufacturer, when you invest in a technology solution for your business, you choose one that is designed specifically to track and trace quickly and easily. You do not necessarily have to pick a solution just because it's the "latest and greatest" technology. Even with all the bells and whistles, it may not be the right solution for your business. Your software investment needs to solve a business problem and improve the efficiency of your organization. Having a graphical view of data enables simple interpretation of even the most complex process and provides comprehensive data for all relevant areas. You should be able to readily answer these questions with your invested solution:

• Where are my products?
• Where, when and in what quantities were my products produced?
• Which ingredients and processes were used to make these products?
• What quality assurance data is available for each of my products?
• Where, when and in what quantities were the products shipped to and from?
• Who supplied the raw ingredients and when?
• Were the raw ingredients used in any other products?

Viewing this information, at both a high level and a more drilled down version, allows you to understand the overall supply chain process from start to finish. Selecting the technology that will manage the supply chain for food and its ingredients is an important decision for the general health of your business. Ensuring that the technology you invest in is flexible, easily adaptable by its users and will change and grow with your organization allows your business to better understand and prepare for the future — exceeding both regulatory compliance and customer satisfaction.