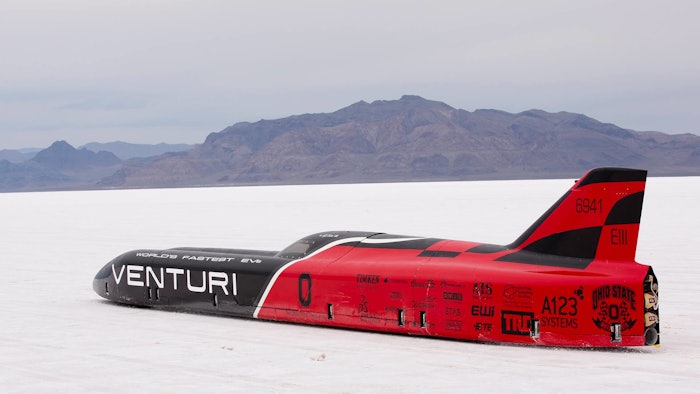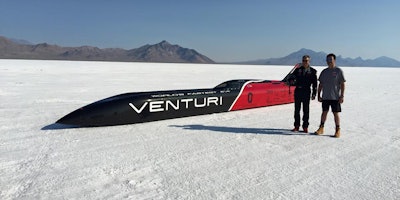 Venturi Automobiles is hoping to break its own record for fastest battery-powered vehicle with the Venturi Buckeye Bullet 3. The new 3,000-horsepower model is 12 meters long and has an estimated top speed of 372 miles per hour.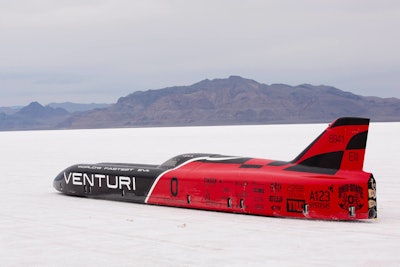 The company has partnered with the Ohio State University Center for Automotive Research on the ongoing project since 2009. The previous record, set by the partnership in 2010 with the Venturi Buckeye Bullet 2.5, was an impressive 307 mph.
Under the hood of the VBB-3 lies eight battery packs containing 2,000 cells and almost 3.5 miles of cables.
"The knowledge we've gained from this project is being used on the Formula E project," project engineer Delphine Biscaye told CNN. The company is responsible for providing powertrains for the electric race series.
"All the knowledge we have learned from this project and the testing we've done with VBB-3 is now used by engineers in the industry that are now doing production cars," Biscaye said.
The VBB-3 will have the chance to prove its power at the Bonneville Salt Flats in Utah later this year.