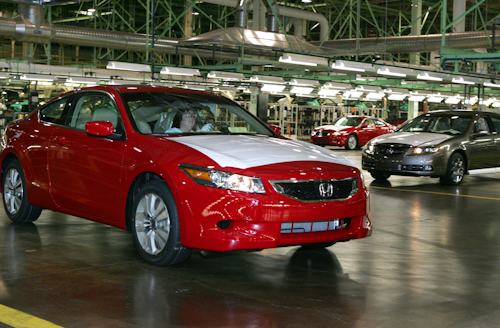 Another 5 million vehicles in the U.S. will be recalled over potential problems with their airbags.
The Associated Press reports that Continental Automotive Systems recently notified federal regulators about concerns with its airbag control computers.
The filing indicates that moisture can seep into the computers and damage airbag power supplies in models dating to 2006, which could prevent airbags from inflating or cause inadvertent deployment.
Honda, Fiat Chrysler and Mercedes have already issued recalls related to the problem. Continental plans to notify all affected automakers, who will replace the computers at no cost.
The report follows Toyota's recall of 320,000 vehicles this week due to improper airbag programming.
Nearly 20 million vehicles in the U.S. have been recalled over defective Takata airbag inflators, and authorities expect that number to climb in the future.