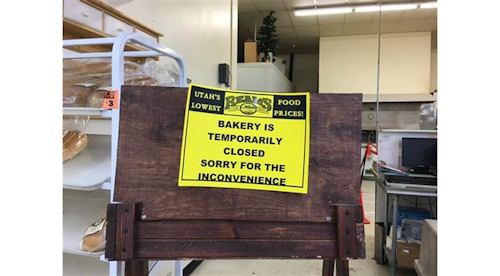 SALT LAKE CITY (AP) — A woman has died after she was caught in an industrial-size bakery mixer in a Salt Lake City suburb.
Sandy Police Sgt. Dean Carriger says 45-year-old Carmen "Jackie" Lindhardt was using the mixer in the bakery of Ream's Food Stores in Sandy Wednesday morning when she got caught in the machinery.
Carriger says she may have been pulled into the machine after a piece of clothing got caught, although an investigation is ongoing.
Lindhardt was pronounced dead at the scene.
The Salt Lake Tribune reports that the Occupational Safety and Health Administration will investigate.