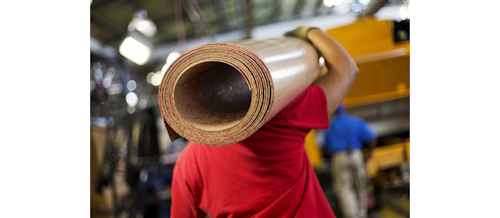 COLUMBIA, S.C. (AP) — More than $4.2 billion in business investment was recruited in South Carolina during 2015 — investment expected to create more than 17,000 jobs.
The South Carolina Department of Commerce announced Wednesday that 150 capital investment projects were recruited across the state. The numbers include both new plants locating in the state and the expansion of existing facilities.
More than half of the new jobs are in manufacturing. Manufacturing represented investments of $3.6 billion, approaching 90 percent of the total investment.
The largest manufacturing projects recruited during the year were both in the Lowcountry near Charleston where Volvo is building a new auto manufacturing plant and Mercedes-Benz is building a plant to make vans.
Both companies are investing a half billion dollars in the facilities.
"While South Carolina continues to be a leader in the manufacturing renaissance, our economy truly is thriving in multiple sectors," Secretary of Commerce Bobby Hitt said in a news release. "Cultivating a healthy, diverse economy in all communities across South Carolina is critical."
Service-sector jobs, including warehouse and distribution operations, comprised 44 percent of jobs recruited last year. More than 5,000 jobs, representing almost 30 percent of the total, were recruited for rural areas of the state.
Of the total new jobs announced, 9,800 are being created by existing companies.
The Volvo plant being built in Berkeley County is not only one of two largest investments it is also the largest in terms of jobs being created. The company announced the plant expects to employ 2,000 workers during the next decade.