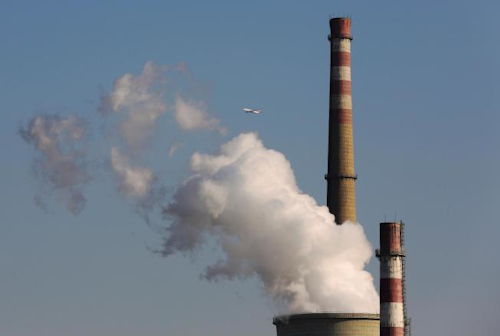 SEATTLE (AP) — Washington regulators have proposed capping greenhouse gas emissions from the state's largest industrial emitters.
A draft rule released Wednesday by the Department of Ecology is the state's latest effort to tackle climate change. It comes months after Gov. Jay Inslee failed to get legislation passed on his ambitious cap-and-trade plan that would have charged industrial facilities a fee for carbon emissions.
The state's largest emitters would be required to reduce its carbon emissions by 5 percent every three years.
The proposed rule would initially apply to about two dozen manufacturing plants, refineries, power plants and other facilities, or those that release at least 100,000 metric tons of carbon a year. More facilities would likely be covered as the threshold declines over time.
The agency has scheduled four public hearings to hear from the public before finalizing a rule.