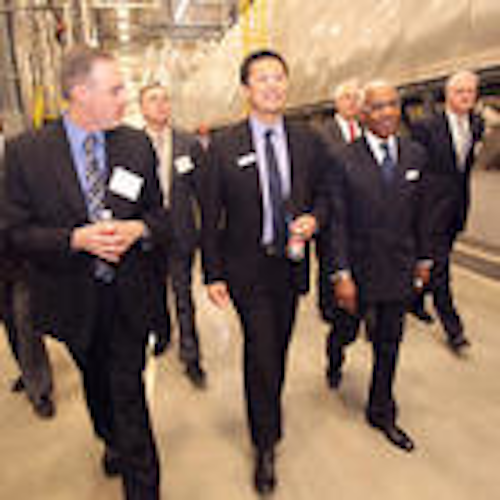 Swedish appliance giant Electrolux saw its plans to expand in the U.S. evaporate on Monday following the termination its planned purchase of GE's appliance business.
Electrolux expected to buy the appliance division for $3.3 billion under a deal announced in September 2014.
But the proposal drew a lawsuit this summer from the U.S. Justice Department, which argued that further consolidation in appliance market — already led by Whirpool, Electrolux and GE — could increase prices.
The Swedish company said in a statement potential resolutions to those concerns were rejected by the DOJ. Officials added that they were "disappointed" and noted that GE cancelled the transaction while court proceedings were still pending.
Electrolux President and CEO Keith McLoughlin said that the company could pursue other acquisitions and would focus on growing its Frigidaire and Electrolux brands in the U.S.
"The group's operations in North America have proved to be strong on its own merits, with good organic growth and a recovery in earnings during 2015," McLoughlin said.
GE, meanwhile, has now failed to sell its appliance business for a second time as it attempts to focus on its industrial equipment operations.
Company officials said this week, however, that the appliance unit is performing well and that it would continue to run the business while pursuing other options for a sale.