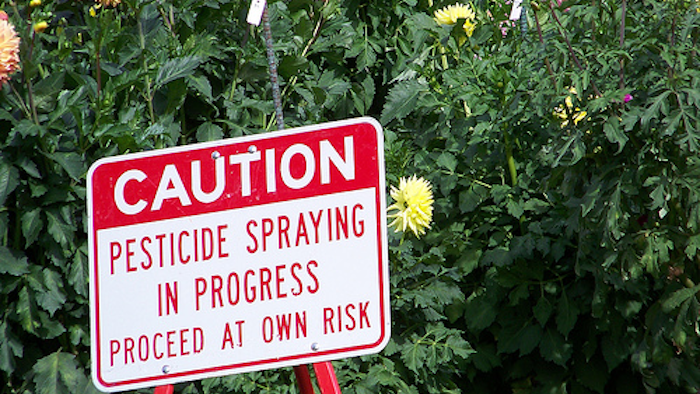 A study by researchers at the University of California-Berkeley links pesticide exposure to decreased lung function in children.

Researchers examined 279 children living in the Salinas Valley, a prominent agricultural area in central California.

The analysis, published in the journal Thorax, found that a tenfold increase in concentrations of organophosphate pesticide metabolites in urine corresponded to about 8 percent less air exhaled when blowing out a candle.

Scientists said that the decrease mirrored the effect of secondhand smoke exposure from a child's mother.

The study examined organophosphate pesticides, which are known to attack the body's nervous system but remain widely used in agriculture. They are the first findings to associate chronic, low-level exposure of the common pesticides with diminished lung health among children.

"The kids in our study with higher pesticide exposure had lower breathing capacity," said Rachel Raanan, the study's lead author. "If the reduced lung function persists into adulthood, it could leave our participants at greater risk of developing respiratory problems like COPD."

Researchers recommended that children be kept away from pesticide spraying in farm fields and that farm workers remove their clothes and shoes prior to entering their homes. Washing fruits and vegetables could also reduce exposure, they added.

"Since we know that reduced lung function increases the risk for COPD, it is important to identify and reduce environmental exposures during childhood that impair breathing capacity," said co-author and pulmonary specialist John Balmes.

Officials noted that California's use of organophosphates in agriculture declined significantly since 2000 and that most residential use in the U.S. was phased out about in the last decade-plus.

The U.S. Environmental Protection Agency recently proposed eliminating agricultural uses of chlorpyrifos, one of the most heavily used organophosphates.