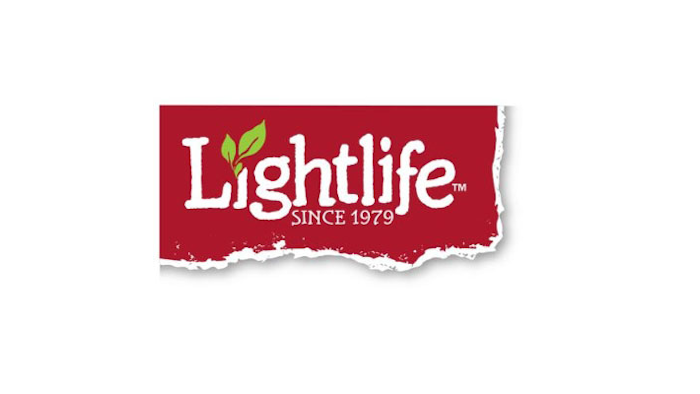 TURNERS FALLS, Mass., May 4, 2017 (PRNewswire) — Lightlife on Thursday announced that all of its great-tasting, plant-based products have achieved Non-GMO Project Verification and will continue to display the Non-GMO Project Verified butterfly seal across all products at shelf. A pioneer in plant protein, Lightlife's beloved products such as Smart Ground, Tempeh and Smart Dogs, have been made with non-GMO ingredients for many years, however, with a growing majority of consumers in favor of GMO labeling, Lightlife took the extra step to become independently verified. Consumers can now readily identify Lightlife's Non-GMO Project Verified products in the produce, dairy and frozen sections at grocery stores nationwide.
"Consumers have valid concerns about GMOs and achieving Non-GMO Project Verification across our entire line of products helps them shop with confidence and make a choice," said Brad Lahrman, Vice President of Marketing at Lightlife. "With the Non-GMO Project Verified seal on pack, which is really the gold standard in non-GMO labeling, consumers can easily identify Lightlife products as non-GMO at shelf."
With 87% of Americans eating plant protein, Lightlife is excited to be giving its consumers trusted third-party assurance by working with the Non-GMO Project to verify its full line of products. In addition to its core refrigerated portfolio, Lightlife's new snacking innovation, Smart Jerky, and new line of frozen bowls, snacks and pastas will also be sporting the Non-GMO Project butterfly seal.
The Non-GMO Project's Verification Seal is the most trusted independent verification for non-GMO products in North America and indicates that a product has been produced according to best practices for GMO avoidance, including thorough, independent testing of at-risk ingredients. The verification program demands ongoing evaluation of products, ingredients and manufacturing facilities to maintain compliance with the Non-GMO Project Standard.
"We're thrilled to add the entire Lightlife product line to our growing list of Non-GMO Project Verified products," said Megan Westgate, Executive Director of the Non-GMO Project. "Our goal is to provide consumers with the information they need to make the most educated choices about what they feed themselves and their families. Lightlife and its entire line of plant-based meat products has met our standard and now bears our trusted seal."
About Lightlife
A pioneer in plant proteins, Lightlife was founded in Western Massachusetts in 1979 with a passion for creating great tasting plant-based food.  Over the years, the brand has grown by sticking to its roots emphasizing quality and care in everything it makes, and giving 5% of its profits back to organizations that support a healthier "you" and a healthier planet.  Today, Lightlife strives to make plant-based eating more accessible, delicious and easy with a variety of products for all diets. Lightlife believes that plant based foods are not simply meat substitutes, they are meat, meat made from plants. Delicious is in our roots™. To learn more about Lightlife, visit www.Lightlife.com or visit its social media channels at www.Facebook.com/Lightlife, www.Twitter.com/Lightlife and www.Pinterest.com/LightlifeFoods.
About the Non-GMO Project
The Non-GMO Project is a non-profit organization committed to preserving and building the non-GMO food supply, educating consumers, and providing verified non-GMO choices. The Project's work is driven by the belief that everyone deserves an informed choice about whether or not to consume genetically modified organisms.