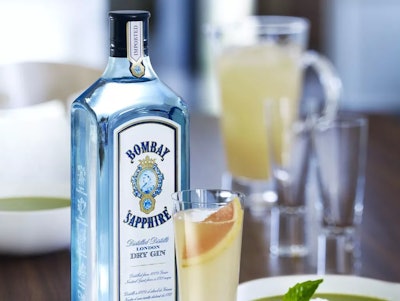 On Thursday, the Canadian Food Inspection Agency issued a national recall of Bombay Sapphire gin after it was discovered that some bottles contained nearly twice the alcohol content — 77 percent alcohol by volume rather than the normal 40 percent.
According to a report from USA Today, the error occurred when a batch of the Bombay Sapphire London Dry gin was bottled before it was properly distilled.
Because of this, around 6,000 1.1 liter bottles sold only in Canada were recalled.
The gin is manufactured by Bacardi, a private firm that is the world's fourth largest spirits producer. Bacardi decided to recall the products after looking into a customer complaint and performing quality assurance checks.
The CFIA is advising consumers to throw out the bottles or return them for a refund. To date, there are no reports of anyone becoming sick from drinking the gin.
Bacardi is headquarted in Bermuda and operates 30 production facilities around the world to serve its global market of consumers.