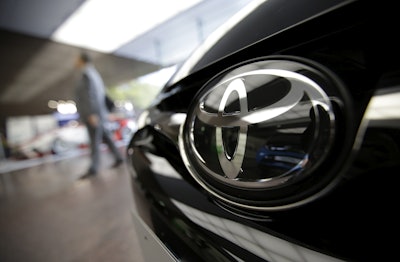 Toyota is reportedly considering establishing a manufacturing presence in Saudi Arabia.

Nikkei Asian Review reports that the Japanese automaker planned to sign a memorandum for a factory feasibility study following Monday's meeting between Japanese Prime Minister Shinzo Abe and Saudi Arabian King Salman in Tokyo.
The analysis would focus on potential sport utility vehicle production in Jubail or other industrial cities in eastern Saudi Arabia.

SUVs are particularly popular in the Middle East, which also features a growing population and a number of oil-rich nations looking to diversify their economies.

Nikkei noted that Isuzu currently produces trucks in the coastal city Dammam, but supply chain issues prevented other automakers from setting up shop in the country. Toyota would be forced to import most of the parts needed for a Saudi factory from Japan or closer sources such as Egypt or Turkey.

The study, Nikkei reported, would need to show Toyota that importing parts to a domestic assembly plant would be more profitable than its current practice of exporting vehicles to the Middle East.