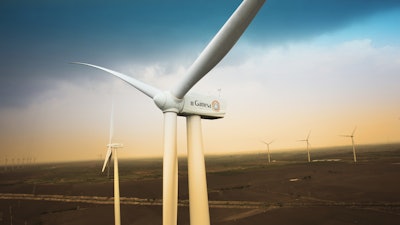 The European Union has cleared German conglomerate Siemens' planned acquisition of Spain-based wind turbine maker Gamesa.
The EU's executive Commission said Monday that the deal "raises no competition concerns, because a number of credible competitors would remain in the market." It was cleared unconditionally.
Siemens in June announced plans to take a 59 percent stake in Gamesa, with current Gamesa shareholders continuing to own the remaining 41 percent.
It plans to merge its own wind business with Gamesa, and the combined company will have its global headquarters in Spain.