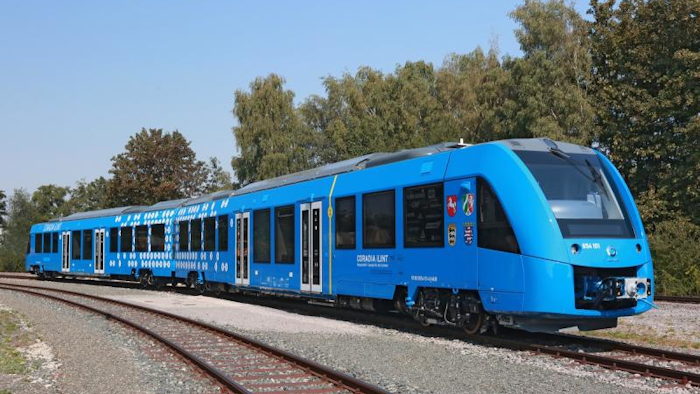 A passenger train connecting two towns in Germany is the first in the country to run on hydrogen.
The Coradia iLint passenger train, built by Alstom in France and revealed this month, uses hydrogen recycled from the chemical industry to travel 497 miles on one charge. It can run up to 87 miles per hour, storing any excess energy in Lithium batteries slung on the bottom of the train car.
Purchased from the chemical industry and other manufactures which produce it as a waste product, the hydrogen has already been used in a process that isn't carbon-neutral itself. However, using it in the train afterward essentially gives the hydrogen a longer shelf-life. As for the train itself, it emits only steam.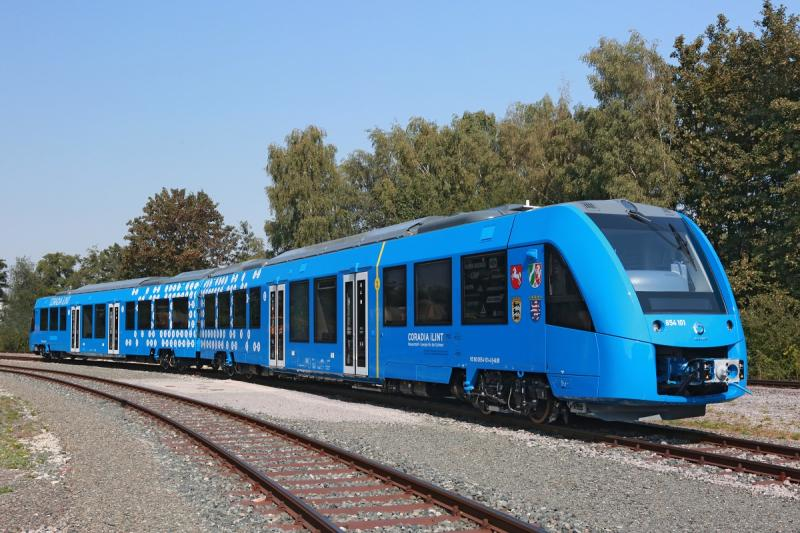 The body of the train is essentially the same as another Alstom train, the Coradia Lint, which is used throughout Germany, France, and other countries.
The train will begin operation in December 2017, and will run between Buxtehude, a small city, and the beach town Cuxhaven. Three other German states have also expressed interest in adopting similar projects.
As City Lab points out, the development of a new train on the track is just one part of the end-to-end process that determines whether something uses "green energy." The chemical plants that provide the hydrogen aren't necessarily low-carbon, and electric trains powered by conventional energy might be neither cost-effective nor actually cut down on carbon emissions at the source.