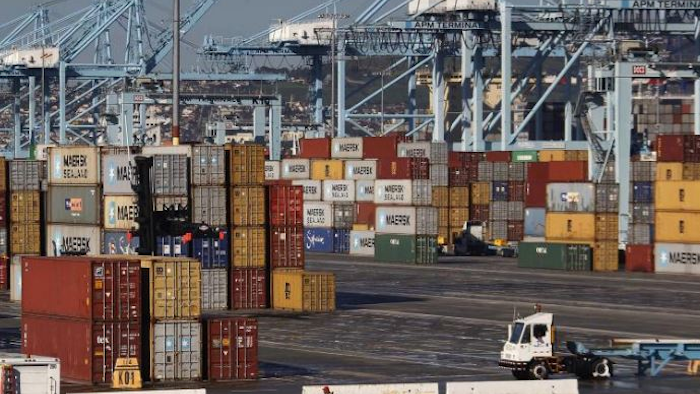 Replacing the older diesel vehicles currently operating at the nation's ports could sharply curtail greenhouse gas emissions and local air pollution, according to a recently released federal report.
The Environmental Protection Agency's National Port Strategy Assessment suggested that overhauling the nation's port fleets — from handling equipment to trucks and trains to boats and ships -- with cleaner, currently available technology could both bolster air quality and reduce their impact on climate change.

Substituting cleaner diesel drayage trucks alone, the report found, would reduce nitrogen oxide emissions by 48 percent and particulate matter by 62 percent by 2020, with further gains expected if plug-in hybrid electric vehicles were incorporated through 2030.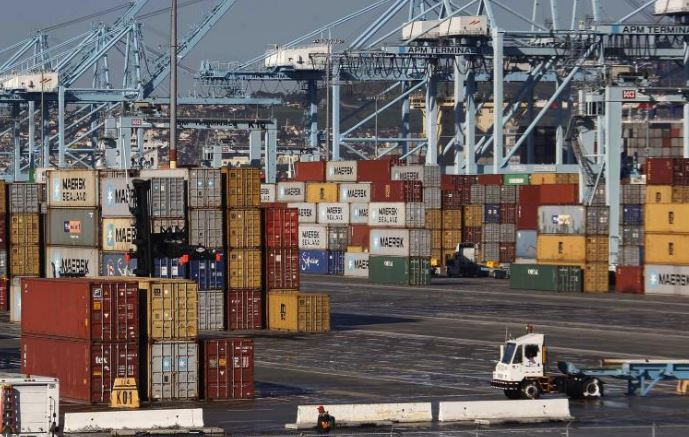 Although the EPA already maintains standards for diesel engines — and supports voluntary efforts to reduce diesel emissions — many areas surrounding ports do not conform to air quality goals.
The EPA estimated that some 39 million Americans live near ports — often in areas with high percentages of low-income and minority populations — and, as a result, are at risk for asthma, heart disease or other health problems linked to air pollutants.
The agency said that developing cleaner port transportation methods will be particularly important as U.S. ports expand to accommodate more traffic and larger vessels.
"Economic growth can go hand-in-hand with continued improvements in the health and welfare of near-port communities and the safeguarding of our planet," officials wrote in the report.