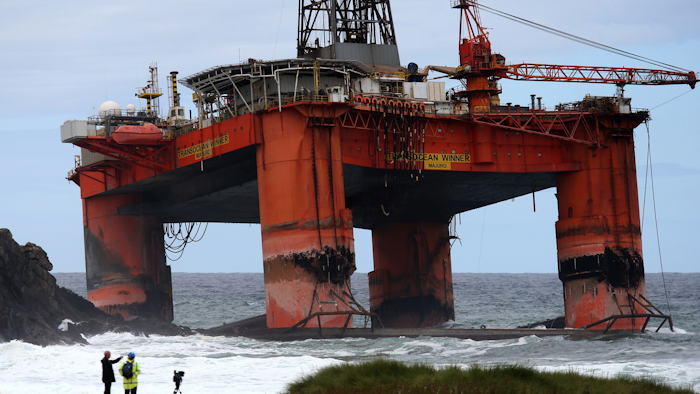 Two tugboats have moved into place to re-float an oil rig that was blown onto a remote Scottish beach in a storm.
The Transocean Winner was being towed when it broke free of its tug and ran aground on the Isle of Lewis off Scotland's west coast on Aug. 8. The salvage team's plan focuses around high water levels expected late Monday.
The rig was grounded with 280 tons of diesel on board. While some of the fuel has been lost, the remaining material on board was transferred from the rig to the supply vessel Olympic Orion over the weekend.
Environmental groups have expressed concern and local politicians have called for an emergency towing vessel to be based in the area after reports it took hours to reach the rig.