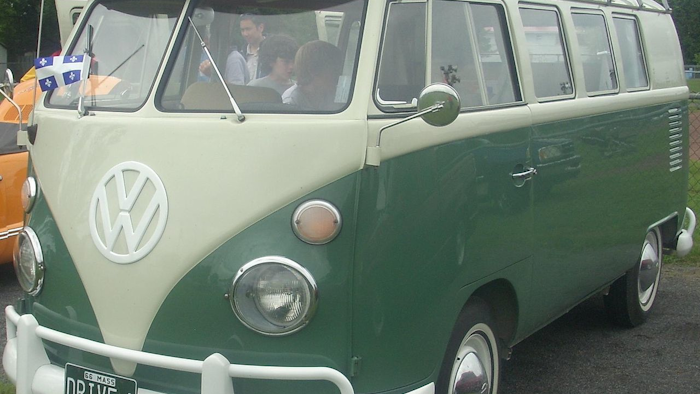 Included in IMPO's top five news stories: A look back at the beginning production of the iconic VW bus and a Wisconsin city looks for a $25M parting gift from General Motors.
Take a look at last week's top news stories:
2 Killed In Apparent Murder-Suicide At Cummins Indiana Factory: A Cummins Inc. spokesman says the two men fatally shot in an apparent murder-suicide at a company engine factory in southern Indiana were a manager and a worker. Cummins spokesman Jon Mills says the slain manager had supervised the worker. He declined to comment further. Mills says the men were found dead in a new technical and office center attached to the company's Seymour Engine Plant. Mills said the company's facilities in the Seymour and Columbus areas were placed on lockdown to check on all employees after the shooting.
Today In Manufacturing History: Iconic VW Bus Goes Into Production: In 1950, Volkswagen began production on its second vehicle after the famous VW Beetle. The VW microbus became very popular amoung hippies in the U.S. in the 1960s, becoming iconic of the counterculture movement taking place at that time.
NY Nuclear Power Plant Shutdown Caused By Bird Poop: The Indian Point nuclear plant in New York was shutdown for three days in December due to "long streams of excrement from large birds," according to a report by site operator Entergy. Watch the video in the link to learn more on the story.
Chicago Reaches $1.3B Deal For New Rail Cars, Assembly Plant: The Chicago Transit Authority has reached a $1.3 billion deal to buy hundreds of new rail cars that will be built at a plant to be constructed on the city's South Side. The new 7000-series cars will be made by CSR Sifang America, which pledged to build a new rail car assembly plant that will create 170 jobs. The city said Wednesday it would be the first such facility since the Pullman rail company closed in the 1980s.
Wisconsin City Asks GM For $25M: As General Motors prepares to depart the city of Janesville, Wisconsin, for good, local officials hope that the automaker will provide a $25 million parting gift. The Janesville Gazette reports that City Manager Mark Freitag requested the gift this week in a letter to GM CEO Mary Barra. The money would establish a fund — administered by the private Community Foundation of Southern Wisconsin — to "enhance economic revitalization, improve workforce development and sustain community development within the city."