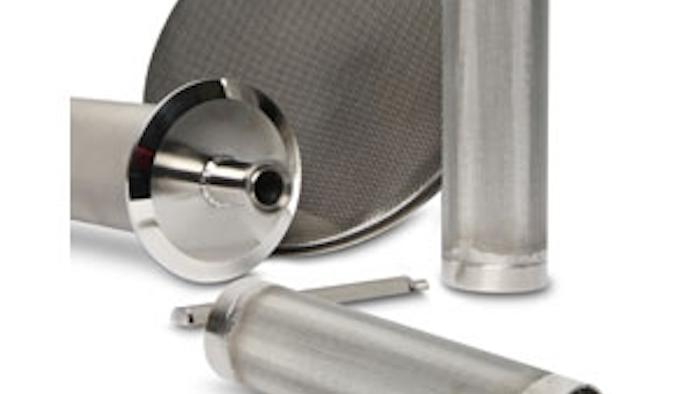 According to W. S. Tyler, the company specializes in design, service, consultation and fabrication of custom metallic filters for prototyping and small production needs. These products offer:
Migration-free filtration from 1 to 200 microns.
Construction from stainless steel, Hastelloy, and other metallic filter mesh and/or metal-sintered laminates.
Availability of filter-grade woven wire cloth in several twill designs to meet specific application requirements.
On-site design and fabrication for a truly custom response to customer requirements.
Compatibility with pressure and vacuum filters, filter candles, Nutsche filters, clean-in-place filters and fluidized bed dryers.
Suitability for petrochemical, chemical, biotechnology, food and beverage, plastic and pharmaceutical applications.
For more information, email cclarke@wstyler.com and visit www.wstyler.com.