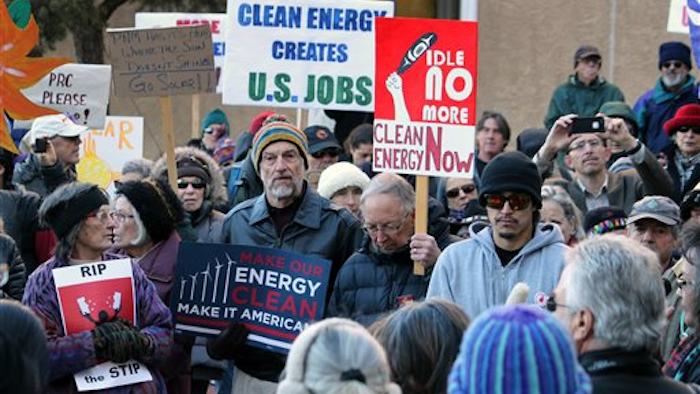 Santa Fe, New Mexico — State regulators are taking testimony on a plan that calls for shutting down part of an aging coal-fired power plant in New Mexico that provides electricity to more than 2 million people in the Southwest.
The plan would curb haze-causing pollution at the San Juan Generating Station, but some environmentalists argue it doesn't do enough to wean the state's largest utility off fossil fuels.
The hearing before the Public Regulation Commission began Monday in Santa Fe as dozens of people protested outside.
Inside, Navajo Nation President Ben Shelly told regulators the plan was the best option for meeting environmental mandates while avoiding what he called an unnecessary economic sacrifice, including lost jobs.
Shelly says the tribe already is struggling with high unemployment, and many families lack basics such as running water and electricity.