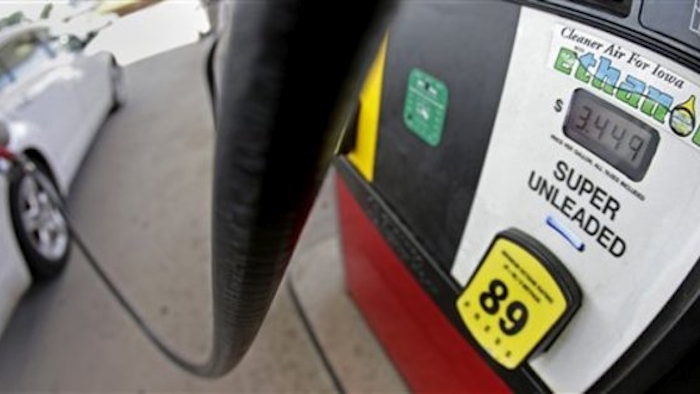 The Obama administration on Friday proposed reducing the amount of ethanol required in gasoline, along with a grant program to promote higher ethanol blends at the gas pump.

Under a proposal issued by the U.S. Environmental Protection Agency, the nation's renewable fuel requirement in gasoline would be reduced by 4 billion gallons this year and 3 billion gallons in 2016.

EPA officials said current goals were unrealistic because non-ethanol sources did not develop as quickly as originally anticipated. The agency also argued they represented substantial increases over the renewable fuel actually in use in 2014.

"We believe these proposed volume requirements will provide a strong incentive for continued investment and growth in biofuels," said EPA acting air administrator Janet McCabe.

Ethanol supporters, including renewable fuel advocates and farm groups, criticized the proposal.

"Today's proposals are better than EPA's initial proposed rule for 2014, but they still need significant improvement," said Growth Energy CEO Tom Buis.

Meanwhile, under a $100 million competitive grant program announced by Secretary Tom Vilsack, the Department of Agriculture would match states' funding for efforts to increase the availability of higher ethanol blends.

The agency hopes to double the number of pumps capable of supporting E15 and E85 gasoline, including "blender" pumps that would allow drivers to select higher ethanol levels.

The agency said although the U.S. is the world's largest ethanol exporter and farmers are producing record levels of grains used for ethanol, other countries are increasingly investing in renewable energy and the country must do more to remain competitive. Most conventional pumps currently offer a blend of 10 percent ethanol.

Vilsack added that low commodity prices and a poultry industry reeling from avian influenza resulted in "uncertainty" for many corn and soybean farmers.

"With this partnership, USDA is helping to ensure the infrastructure is in place for consumers to access more renewable fuels, expand marketing opportunities for farmers, and grow America's rural economies," Vilsack said.

USDA plans to formally solicit applications beginning in June. States that can offer a funding ratio in excess of one-to-one will receive higher consideration from the agency.