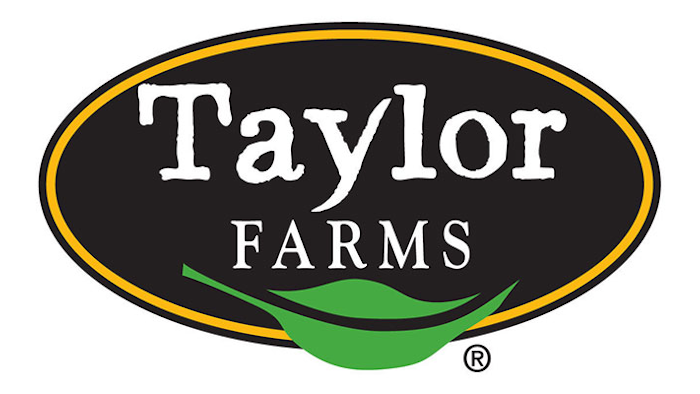 GONZALES, Calif., April 13, 2017 (PRNewswire) — Taylor Farms, the leading producer of value-added produce and healthy fresh foods in North America, unveiled last week its latest sustainability project at the company's Gonzales, California facility. The facility will now utilize wind, solar and cogeneration energy systems, making it the first advanced system of its kind in the agriculture industry.
Combined, the systems generate 4.25 MW of energy on-site, which will be utilized to run the 192,000-square-foot fresh vegetable processing plant. At times, the facility will generate enough power to operate 100 percent of operations, but on average, the three systems will offset energy usage by more than 90 percent.

The wind turbine, installed in November 2014, is a 1 MW GE wind turbine. Since its installation, it has produced an annual energy offset of 16 percent. The 1 MW solar array, consisting of 3,578 panels, was installed in July 2016 with an annual energy offset of 10 percent.
"This is a fantastic achievement for not only Taylor Farms' Gonzales manufacturing plant, but the industry as a whole," said Karen Ross, Secretary of California Department of Food and Agriculture. "The innovation, leadership and dedication Taylor Farms is delivering to their community in regards to alternative energy should lead as an example for all."
The natural-gas-powered cogeneration system, the latest addition to the Gonzales facility, was installed this month and is expected to produce an annual energy offset of 62 percent. With the use of natural gas and on-site energy production, this system is 21 percent cleaner than a utility grid.
"I couldn't be more excited about the progress Taylor Farms is making to expand our sustainability program," says Nicole Flewell, Director of Sustainability. "The investment that has been put forth to elevate this program is proof of the shared commitment company-wide." 
Taylor Farms is North America's favorite maker of salads and healthy fresh foods. Taylor Farms focuses on innovation by consistently developing new products and improving production methods. Taylor Farms is grounded in a commitment to quality with products harvested, packaged and shipped at the peak of freshness. Taylor Farms is family owned and based in Salinas, California with twelve production and distribution sites throughout North America. www.taylorfarms.com