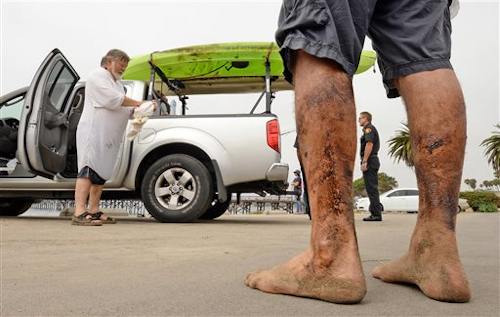 LOS ANGELES (AP) — Officials are still trying to determine the source of a mysterious miles-long oil slick off California's coast, but a scientist says it's likely the result of naturally occurring seepage from the sea floor.
Jordan Clark, professor of earth science and environmental studies at UC Santa Barbara, said Thursday that the 3-mile sheen is floating above the Coal Oil Point seep field.
The area off Santa Barbara County is known for releasing methane and also about 100 barrels of liquid petroleum per day.
Clark says it's not uncommon for even larger amounts of oil to be occasionally "burped" from the sea floor.
The Coast Guard is testing samples to determine whether the oil reported Wednesday about 1,000 yards from Goleta is from seepage or crude extraction operations or another source.