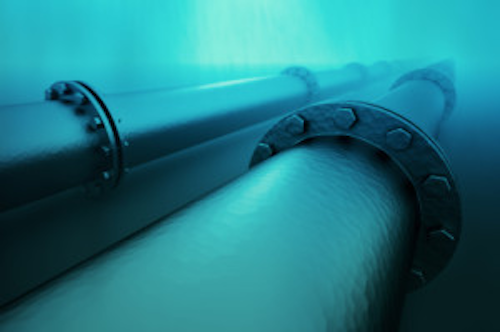 NICOSIA, Cyprus (AP) — The last section of an undersea pipeline that will deliver fresh water from Turkey to the breakaway north of ethnically divided Cyprus has been connected, Turkey's forestry and waterworks minister said Friday.
The north's BRT broadcaster quoted Veysel Eroglu as saying that water will start flowing through the 66.5-mile (107-kilometer) pipeline in about a month.
Water from the pipeline is expected to reach the Turkish Cypriot half of the divided capital Nicosia in October. Eroglu said Turkish President Recep Tayyip Erdogan will attend a ceremony marking the water's arrival.
Officials said the pipeline, which cost an estimated more than 1.5 billion Turkish Lira ($537 million), will supply around 2.6 billion cubic feet (75 million cubic meters) of water annually, meeting all of the north's water needs for the next 50 years.
Eroglu said plans are being drawn up to supply electricity to the north also via cable.
The Turkish minister said water will be shared with Greek Cypriots in the internationally recognized south if talks to reunify the drought-prone island bear fruit.
But Greek Cypriot government officials have decried the pipeline as an attempt to further entrench the north's dependence on Turkey.
Cyprus was split in 1974 when Turkey invaded after a coup by supporters of union with Greece.