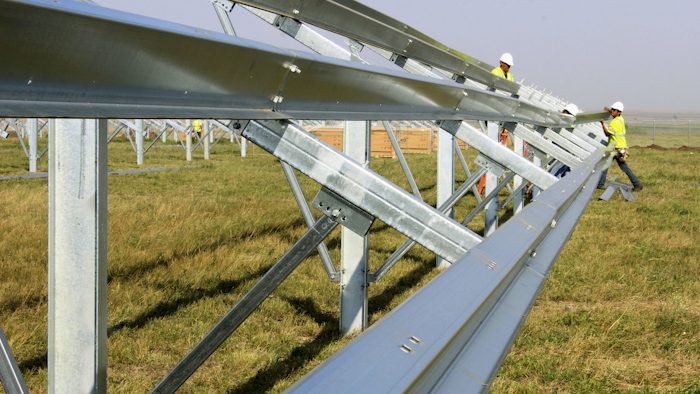 BOWLING GREEN, Ohio (AP) — A new solar field set to become Ohio's largest installation is on track to open by the end of the year.
The 20-megawatt solar field in Bowling Green in northwestern Ohio will surpass the 12-megawatt Wyandot Solar Farm in the north-central part of the state.
Daryl Stockburger, Bowling Green's assistant utilities director, said about 38 percent of the city's energy will come from renewable sources once the solar project in complete. That's up from its current level of about 12 percent.
The Blade newspaper in Toledo reported that percentage is 1.5 percent across the state.
The Bowling Green solar field is the largest within an 80-megawatt project that will be spread across 26 sites that are mostly in Ohio, Stockburger said.
"Ohio's changing rapidly," Luke Sulfridge, program director for OH SUN, a statewide group that promotes community solar projects. "This will be an interesting year."
The federal Environmental Protection Agency has said the average amount of carbon dioxide in the atmosphere every year is now more than 400 parts per million for the first time in at least 800,000 years.
The White House has promoted a mix of natural gas and renewable energy to reduce carbon emissions.
Neocles Leontis, a chemistry professor at Bowling Green State University, said the big picture question is how much carbon dioxide emissions can be lowered.
Climate change "is not a question of 20 years from now," he said. "It's happening right now."