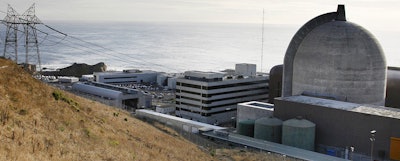 SAN FRANCISCO (AP) — A utility company and environmental groups have reached an agreement that will close California's last nuclear power plant, ending the state's nuclear power era.
The state's largest utility, Pacific Gas & Electric Co., and the groups said Tuesday that the Diablo Canyon plant will close by 2025. The accord would resolve disputes about the plant that helped fuel the anti-nuclear movement nationally.
The 30-year-old plant supplies 9 percent of California's annual power. The agreement will replace it with solar power and other forms of renewable energy.
The move ends a power source once predicted as necessary to meet the growing energy needs of the nation's most populous state.