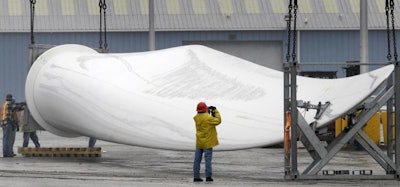 On Wednesday, Ohio-based Molded Fiber Glass (MFG) Companies announced the decision to close its wind blade manufacturing plant located in Aberdeen, South Dakota. 
According to the Associated Press, the 325,000-square foot plant was built in 2007 and employs 409 people. 
In a statement, MFG said market changes and proposed tax policy revisions that would significantly impact the wind industry prompted the decision to close. 
The plant will remain open to fulfill existing orders with an expected close date of February 15, 2018.