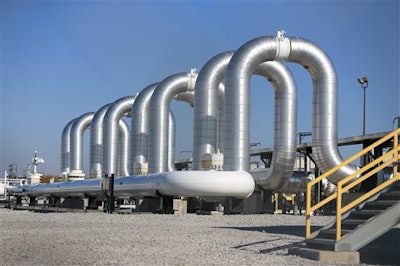 Pipeline company TransCanada says it's cancelling a plan to pipe 1.1 million barrels of oil per day from Western Canada to the Atlantic coast.
TransCanada Chief Executive Officer Russ Girling said in a statement Thursday that "after careful review of changed circumstances, we will be informing the National Energy Board" it won't go ahead. He didn't specify reasons.
Girling had previously called the pipeline a historic opportunity to connect the oil resources of Canada's west to eastern consumers. He'd noted the oil could be shipped to the U.S. Eastern Seaboard, Asia and Europe.
Supporters say the pipeline was necessary to decrease reliance on the U.S. as a customer, but it ran into environmental opposition.
Canada relies on the U.S. for 97 percent of its energy exports.