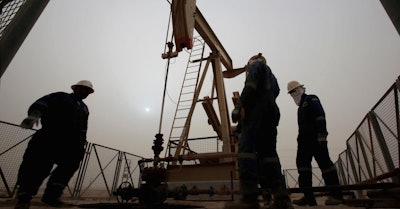 The International Energy Agency expects growth in the global demand for crude oil to slow for a second consecutive year in 2017.
The Paris-based agency expects growth of 1.3 million barrels a day this year, compared with 1.4 million barrels previously forecast, due to stalled demand in the U.S., Middle East, Russia and India.
In its monthly report released Thursday, the IEA, a body that advises major oil-consuming nations, says production will grow this year, even when considering pledges by OPEC countries to limit output.
The combination of factors could keep a lid on oil prices, which have risen in the past six months after a three-year slump. On Thursday, the international benchmark for crude oil was up 2 cents at $55.88 a barrel.