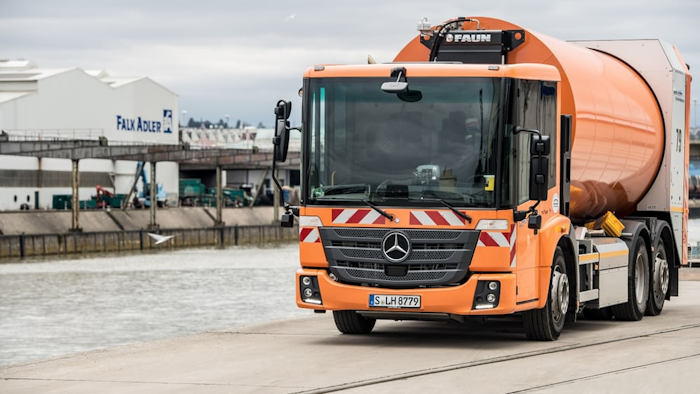 German automotive giant Daimler has been at the forefront among manufacturers experimenting with cleaner, greener vehicle offerings. 
And now, they're at it again with the release of their new compressed natural gas (CNG) trash-collecting trucks in Stuttgart, the regional captiol of Baden-Württemberg in Germany.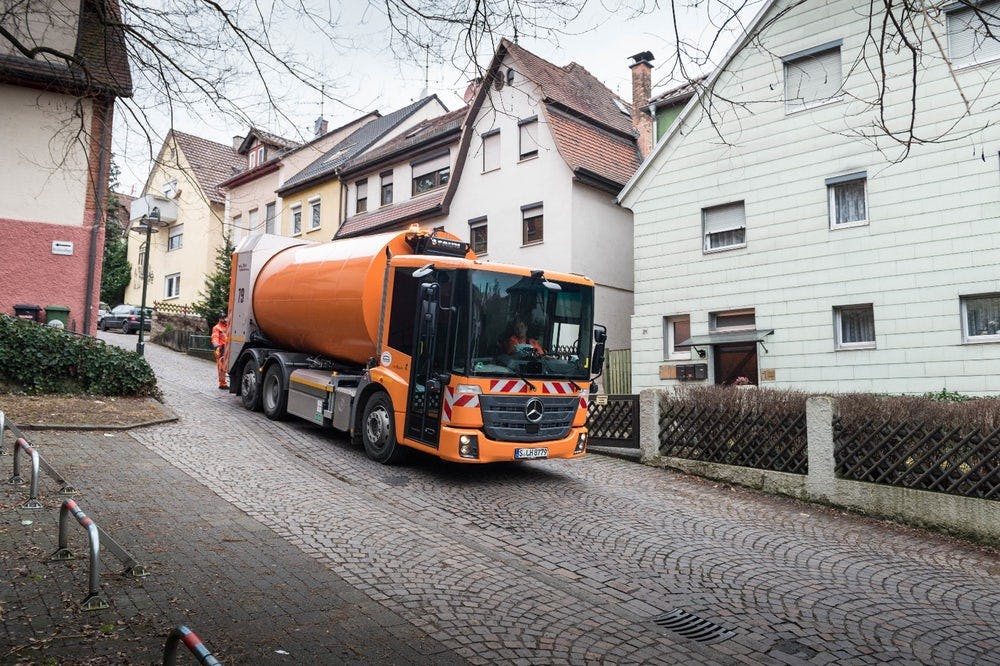 The seven environmentally friendly Mercedes-Benz Econic NGT (natural gas technology) models will take over waste collection and disposal duties for the city.
In a release, the Econic prodcut manager called Stuttgart's waste disposal fleet a "forward-thinking investment [that] will make an important contribution towards ensuring a positive environmental track record."
The fleet will not only cut C02 emissions by 23 percent, but these natural gas-powered trucks also create almost no particulates or fine dust. Another noteworthy benfit is the 2dB cut in noise emissions.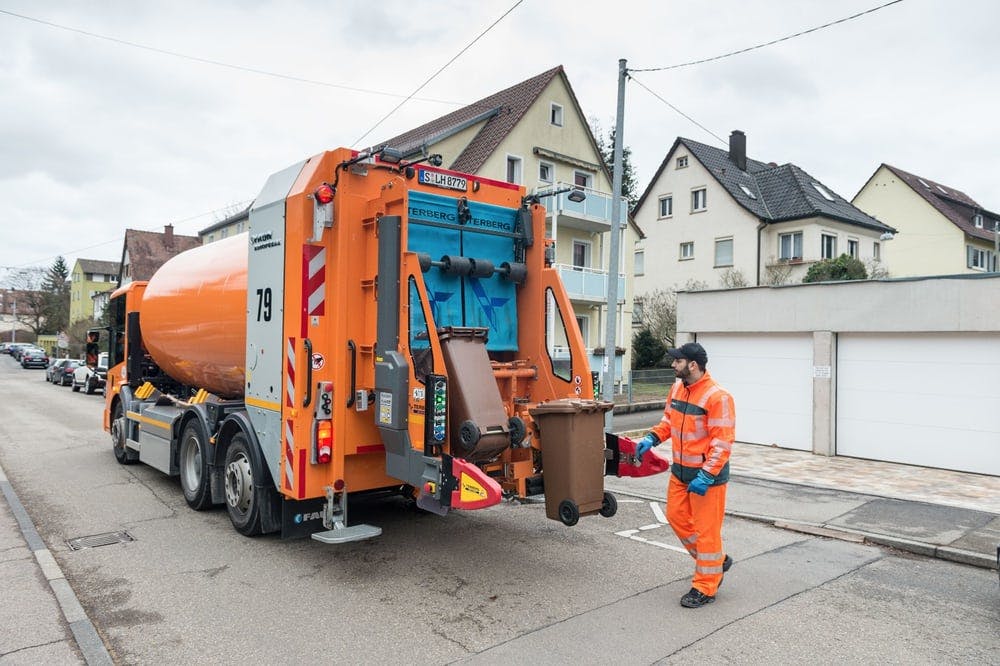 However, aside from these significant decrease in both noise and C02 emissions, Daimler says that drivers likely won't notice a difference when operating natural gas trucks instead of diesel. Manueveravility should be easy and comfortable, plus the 29-ton payload remains unchanged. 
The long-term benefits of the fleet, on the other hand, should be apparent — especially in terms of cost-effectiveness. 
"Despite the higher cost of purchasing a natural gas-powered waste collection vehicle, the saving on fuel bills that can be achieved with a complete switch from diesel to natural gas is going to offset our additional costs after around three and a half years," say Dr Thomas Heß, CEO of the waste-removal company in Stuttgart.