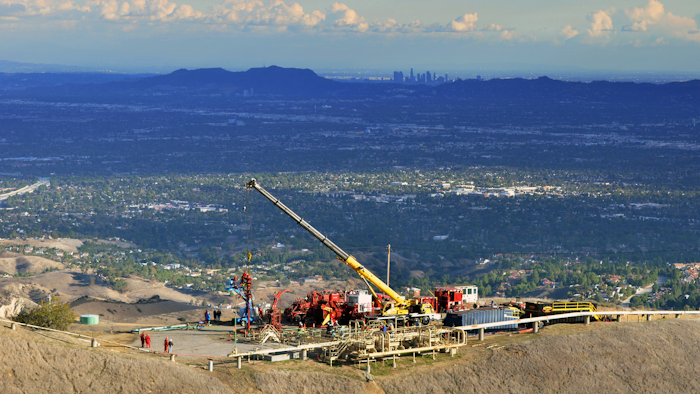 Los Angeles County is under a state of emergency after an uncontrolled gas leak reportedly sickened hundreds in recent weeks.
The leak, which is located above the Porter Ranch neighborhood of Los Angeles, was discovered in late October but likely won't be fixed for months. Southern California Gas Co. needs to drill a second well in order to stop the flow of gas.
In the interim, the well is releasing some 1,200 tons of methane — a particularly potent greenhouse gas — per day, enough to account for about a quarter of California's total methane output.
Company and government officials said that the leak doesn't pose a long-term threat to the public, but hundreds of nearby residents complained of nausea, headaches and other problems that were attributed to an odorous gas additive.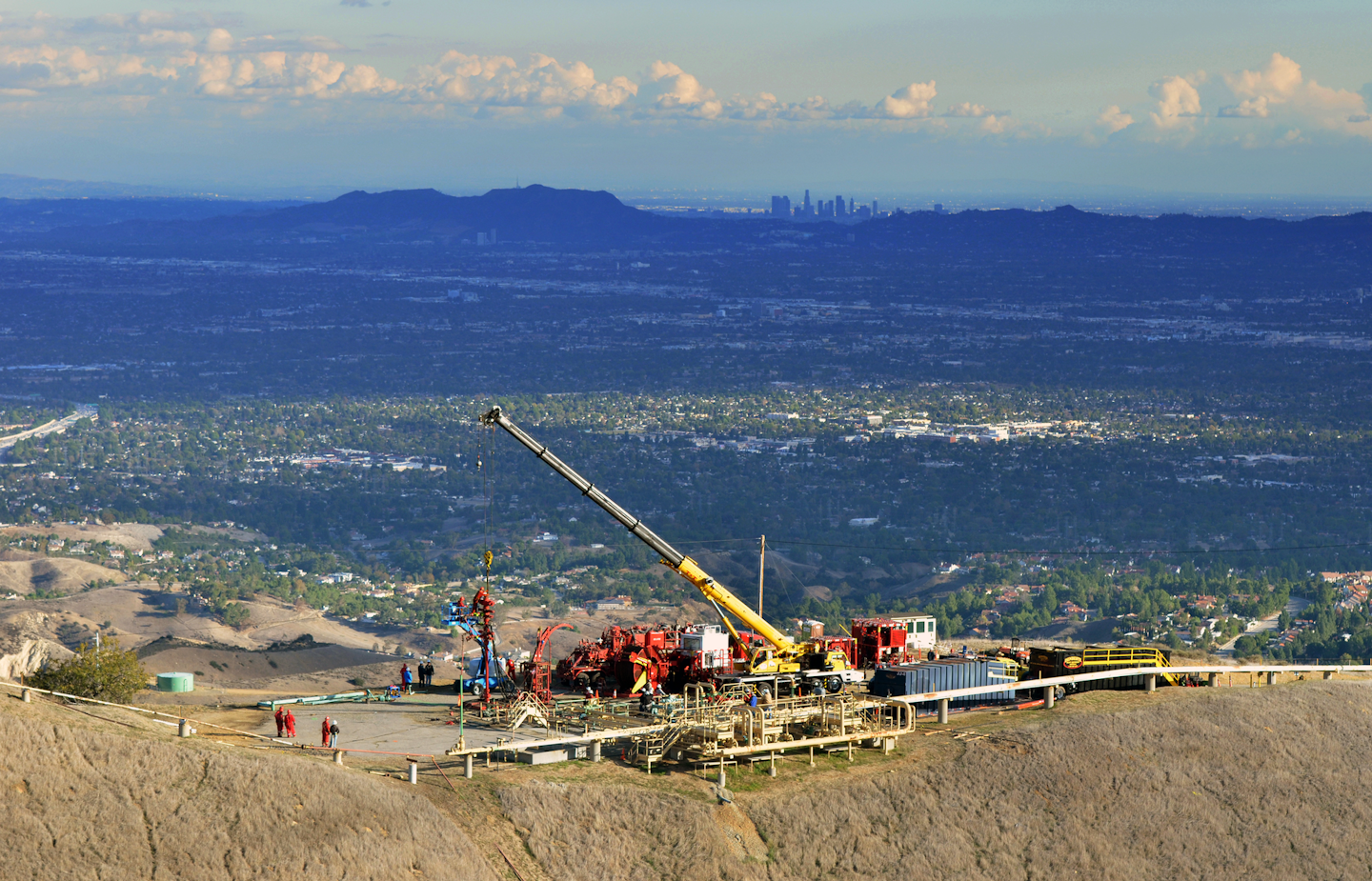 The declaration passed by the Los Angeles County Board allows the county to seek state and federal assistance.
"While the gas company is working to address the leak, we still do not have a clear timeline as to when this crisis will be resolved," said Supervisor Michael Antonovich.
Southern California Gas relocated 1,675 households to date, and an additional 1,200 are currently preparing to move to temporary housing as well. Students at two nearby elementary schools are also likely to be relocated as a result of the leak.
State officials, meanwhile, are particularly concerned that a spark could cause a fire near the well, which is located in the windy, drought-ravaged Santa Susana Mountains.