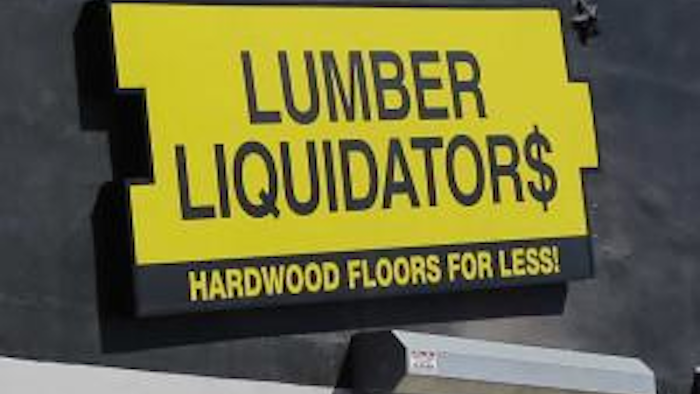 Lumber Liquidators on Thursday announced the departure of president and CEO Robert Lynch amid the ongoing scandal over the safety of its laminate flooring.

The Virginia-based hardwood flooring company said Lynch "unexpectedly" resigned and that founder Thomas Sullivan would lead the company on an interim basis while the search for a new CEO proceeds.

"I am really proud of the LL Team and I look forward to working with them and providing our customers with the best hardwood floors at the best prices as we have since I founded the Company over 20 years ago," Sullivan said in a statement.

Lumber Liquidators came under fire earlier this year following a "60 Minutes" report on tests of its Chinese-made laminate flooring. The results indicated the flooring's levels of the carcinogen formaldehyde exceeded California emissions standards.

The company vehemently disputed the findings, and a subsequent test by Raymond James showed the product effectively sealed in the emissions. Nevertheless, Lumber Liquidators elected to suspend sales of the flooring in question earlier this month.

The "60 Minutes" report wreaked havoc on the company's stock price, as well as sparked safety probes and numerous civil lawsuits. Stock prices tumbled Thursday in the wake of the announcement.

In addition, Lumber Liquidators announced that lead independent director John Presley was appointed as the non-executive chairman of the board of directors.