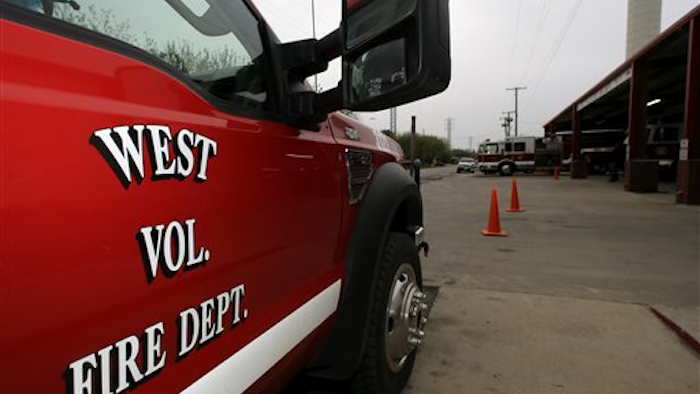 WEST, Texas (AP) -- The mayor of a Texas town where a fertilizer plant explosion killed 15 people says local officials are considering building a new one.
West Mayor Tommy Muska acknowledged Thursday that the idea is highly controversial among local residents. But he notes that his central Texas town's economy revolved around the West Fertilizer Co. before the facility was leveled by a fire and explosion a year ago.
He also says that "unfortunately or fortunately" more people outside the region are now aware of the town, which has brought some economic opportunity. Muska says he is negotiating with a flag manufacturer and a recycling company to set up operations in West.
The explosion on April 17, 2013, also caved in homes and schools, and damaged roads. Debris was found miles away.