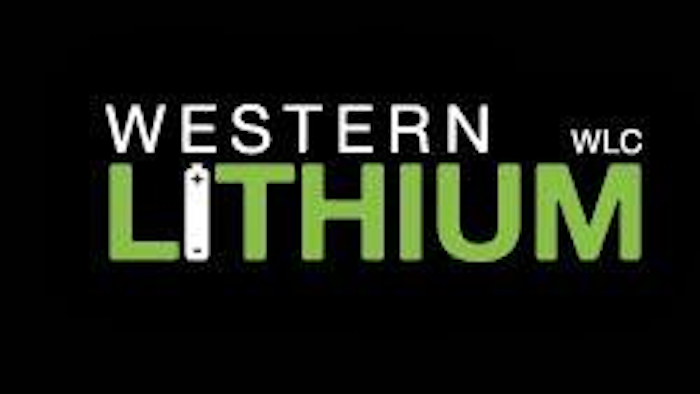 Western Lithium USA Corporation has announced that it hosted a ceremonial opening to mark the completion of construction of its Hectatone organoclay plant in Fernley, Nevada. The Hectatone plant is expected to commence production of its proprietary product line of Hectatone drilling fluid viscosifiers over the next several weeks. The ceremony was well attended by dignitaries from local communities and the State of Nevada and included Congressman, Mark Amodei; City of Fernley Mayor, LeRoy Goodman; City of Fernley City Manager, Chris Good; Assemblyman, Tom Grady; Humboldt Commissioners, Marlene Brissenden; and Mike Wurm, Executive Director of the boys and girls club of Truckee Meadows, among other community leaders, partners and stakeholders.
"The startup of the plant is progressing according to plan. We expect to begin shipping Hectatone finished products in November to meet initial customer orders", said Hectatone President, Frank B. Wright, Jr. Wright further stated "our entire Hectatone™ team is ready to launch a full line of unique organophilic hectorite and other organophilic clay products, that offer solutions to new drilling industry opportunities."
"Hectatone is our first chemical plant investment in the State of Nevada." said Western Lithium CEO, Jay Chmelauskas. "As the US continues to develop its domestic reserves of oil and natural gas using directional drilling technology, followed by the rest of the world, we see tremendous opportunities for our Hectatone business. Our next major chemical plant investment in Nevada is focussed on advancing our lithium carbonate and hydroxide projects to support the growth of the lithium ion battery manufacturing sector that is developing in Nevada and internationally."
The Hectatone™ business has been developed by Western Lithium to provide viscosifier technology to the directional drilling industry. Directional drilling is the technology that has successfully tapped vast reserves of oil and gas in the US and globally. The construction of the Hectatone™ plant is now complete. Mechanical commissioning and safety inspections are near complete. The plant is expected to commence semi-continuous operations in the coming weeks.
Western Lithium is also commissioning a lithium demonstration plant in Germany. First trial production of lithium carbonate is expected in November. The Company plans to run several campaigns of lithium production to produce lithium carbonate and lithium hydroxide for lithium-ion battery applications. The Company is currently in discussions with potential partners in order to accelerate its lithium development activities in Nevada.