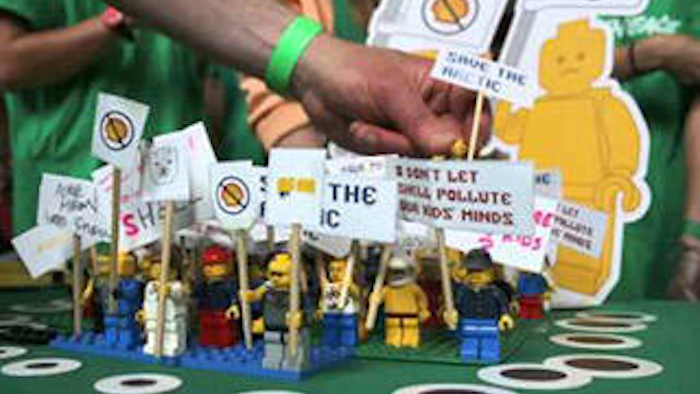 Danish toy manufacturer Lego said Thursday it won't renew a deal allowing Shell to hand out Lego sets at its gas stations in some 30 countries, following a viral campaign protesting Arctic drilling.
Environmental activists Greenpeace launched in July a video showing an Arctic landscape with a Shell drilling platform made of Lego bricks covered in oil.
Lego CEO Joergen Vig Knudstorp said the protest "may have created misunderstandings among our stakeholders," adding the company didn't want to be embroiled in the environmental campaign.
The world's largest toy maker "should never have become part of Greenpeace's dispute with Shell," Vig Knudstorp said. He added Lego had urged Greenpeace to have a direct conversation with Shell.
Under the deal Lego signed with Shell in 2011, toy sets are distributed to customers filling up with minimum 30 liters (7.8 gallons) of gas. The privately owned company said it would continue to honor the contract with Shell until it expires. It did not say when that would be or provide financial details, but noted it was a long-term promotional agreement.
Shell said the deal had so far been a success, and would continue with plans to roll it out in more countries.
Royal Dutch Shell PLC has plans to drill in the Arctic coast of Alaska, but did not pursue them in 2013 or 2014 because of technical problems handling the weather conditions. In August, it filed a revised Arctic offshore drilling plan with U.S. regulators but said it hasn't decided whether to start in 2015.
Greenpeace, which described Lego's announcement as "fantastic news," vehemently opposes drilling in Arctic waters, saying an oil spill in the area would have a disastrous impact on the marine environment.