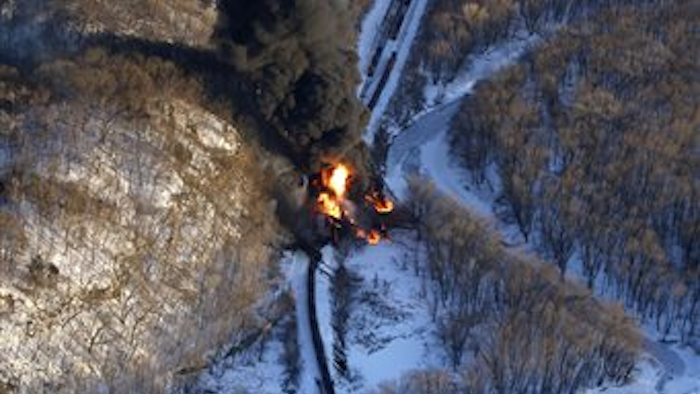 Railroad company officials say a fiery oil train derailment in western Illinois involved tank cars that already meet a higher safety standard than what federal law requires.
Six of the BNSF Railway train's 105 cars derailed Thursday in a rural area where the Galena River meets the Mississippi. Two of those cars burst into flames. No injuries have been reported.
The company says the train's tank cars were a newer model known as the 1232. That model was designed during safety upgrades voluntarily adopted by the industry four years ago. The improvements were meant to prevent cars from rupturing in the event of derailments.
But 1232 standard cars involved in three other accidents have split open in the past year, leading some to call for tougher requirements.